Bill and I had a great time at the NYS sheep and wool festival, down in Reinbeck. We left Friday morning, and drove down to Albany, it was raining quire fitfully, and apparently my bladder is very impressionable, we had to make several stops on the way down, but otherwise we made pretty good time. When it wasn't raining I managed to get several pictures of the wonderful foliage from the car.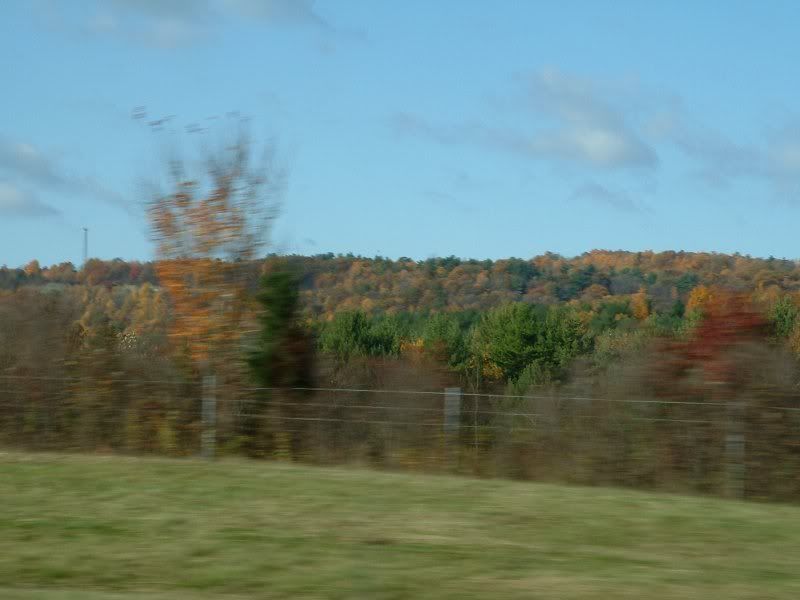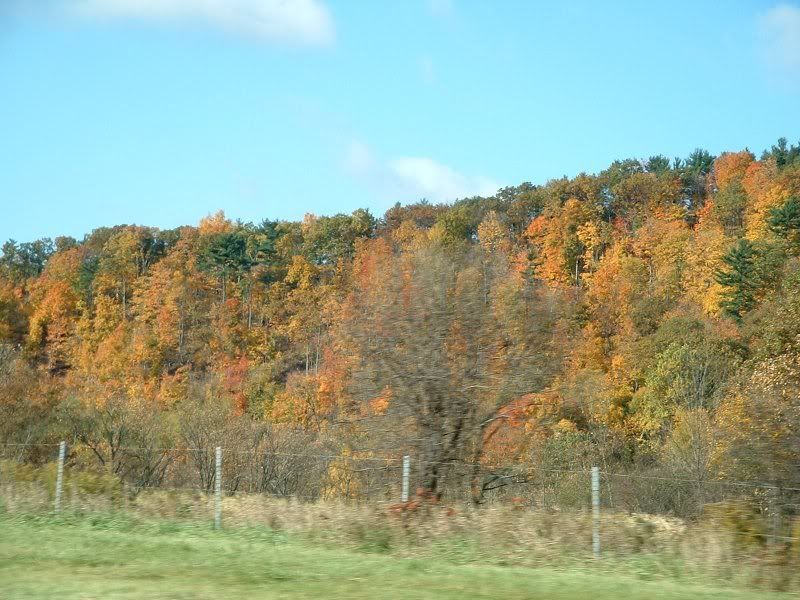 Once we arrived in Albany we threw our stuff into the room and headed out to buy stuff. Albany has a wonderful selection of ethnic markets, unlike anything we have here in Clayton or Watertown, so every time we go to Albany we make sure to visit the Asian market to by curry paste (there's actually two Asian markets in Watertown, but nether of them carry the brand of curry paste we like, that doesn't use fish paste.) and then off to the Indian market to buy Dals (dried legumes) Bill got a four pound bag each of kala chana, urad dal, mung dal, and toovar dal, unfortunately the prices had gone up and instead of $3 a bag, we had to pay $7. which is still pretty damned good, since they last quite some time, and we can't find them anywhere in our area. After our shopping adventures we visited the Albany Borders, where I got to actually hold and play with a Sony Reader I want. And Bill bought a bunch of books that they don't carry in out local Borders. Then it was of to the Bangkok Thai restaurant for a delicious dinner, then back to the motel for the night.

Then to the main event, Saturday, it was a beautiful sunny day and the fairgrounds were packed, it was a struggle to walk through the vender barns without getting trampled by crazy fiber enthusiasts. I picked up a little beginners needle felting kit, and then the rest of the day was spend just wandering around and taking pictures of adorable fiber animals.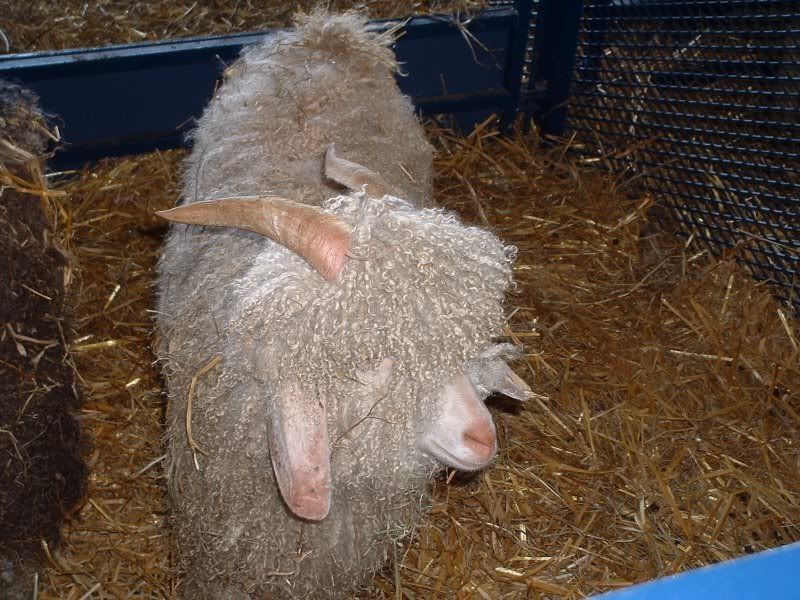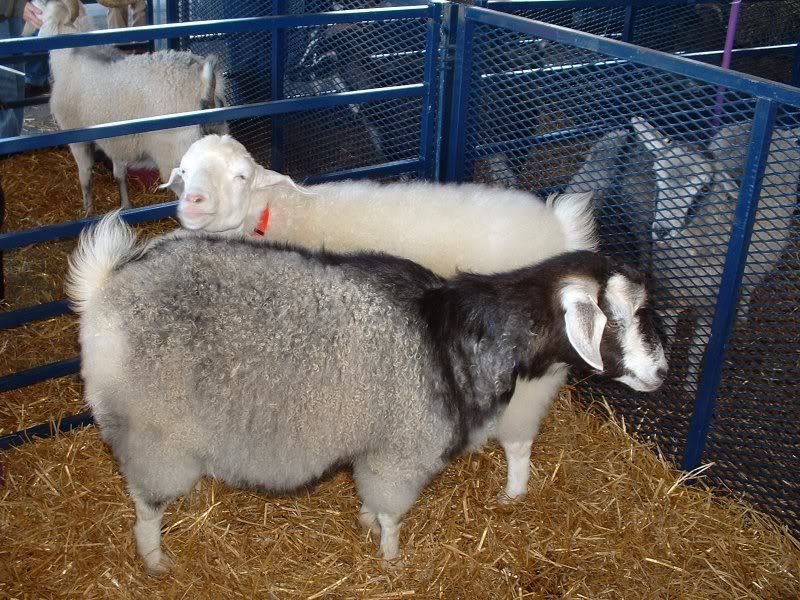 and bought some extra yummy raw cow's milk cheese! mmmmm...

Sunday it was MUCH less busy, I got to try out a bunch of spinning wheels, bought a pumpkin needle felting kit. (Reinbeck is dangerous; every time I go there I come out with a new addiction!)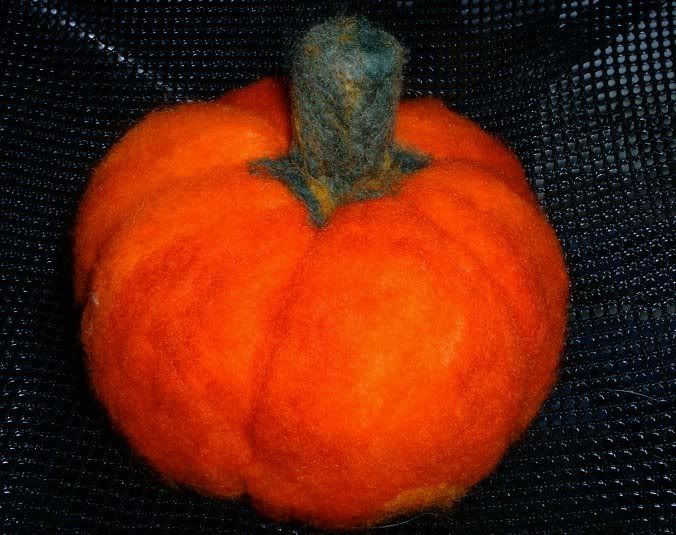 And generally wandered around more. I really wanted to buy some roving, but I haven't really had a lot of time to spin lately, and I still have a bunch of cayenne fur to finish up before I can even look ant anything else. And most of the yarns just were too expensive for too little for me to really do anything with them. Before we left we watched the parade of llamas and alpacas and then stopped by the Wildman Jack reptile show, which was a lot of fun, it was amusing to watch he kids reactions compared with their mothers.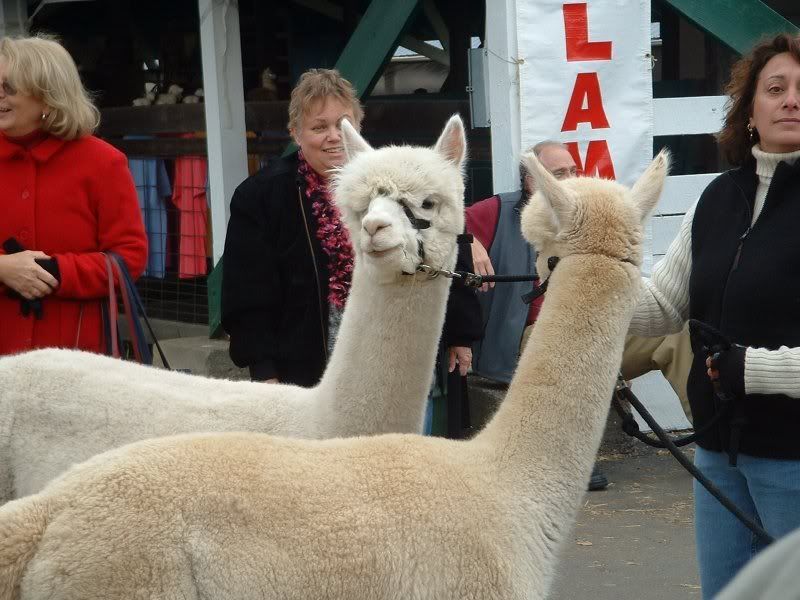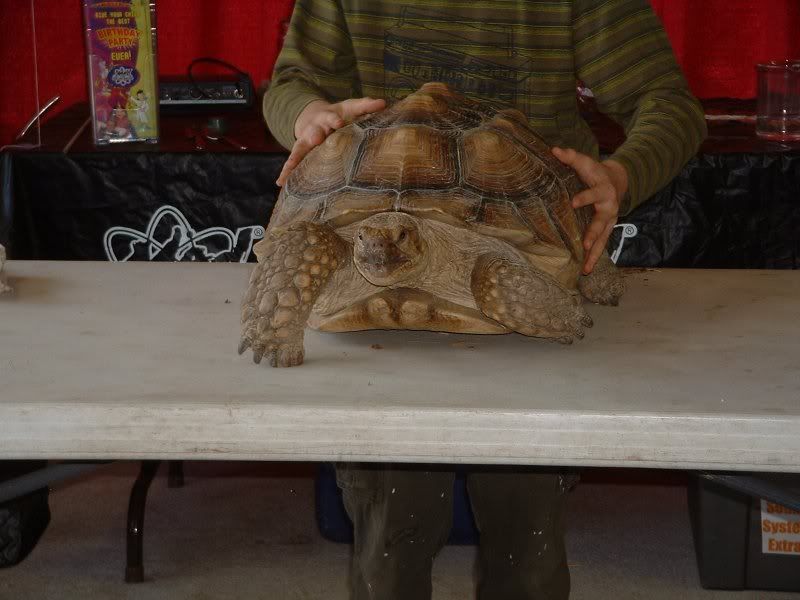 then it was straight home form the festival, it was a nice drive, but once again, started raining again the farther we went along. Although I did get another great picture before we left the Albany area.

I have such a dirty mind.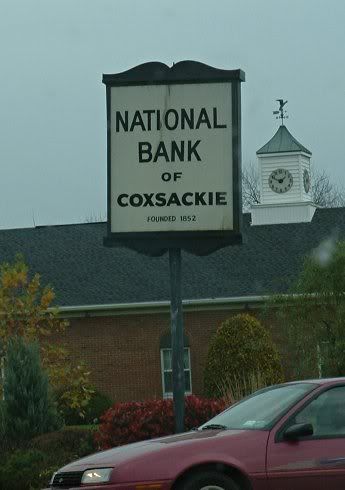 for even more pictures from the festival, check out
the slideshow I made. I promise you won't be disappointed!