holly crap, it's a Saturday sky!

yeah, i know i haven't posted many since i started back at work, but the sky was quite pretty today and it was pleasantly warm instead of oppressively hot like it has been.

so here you go: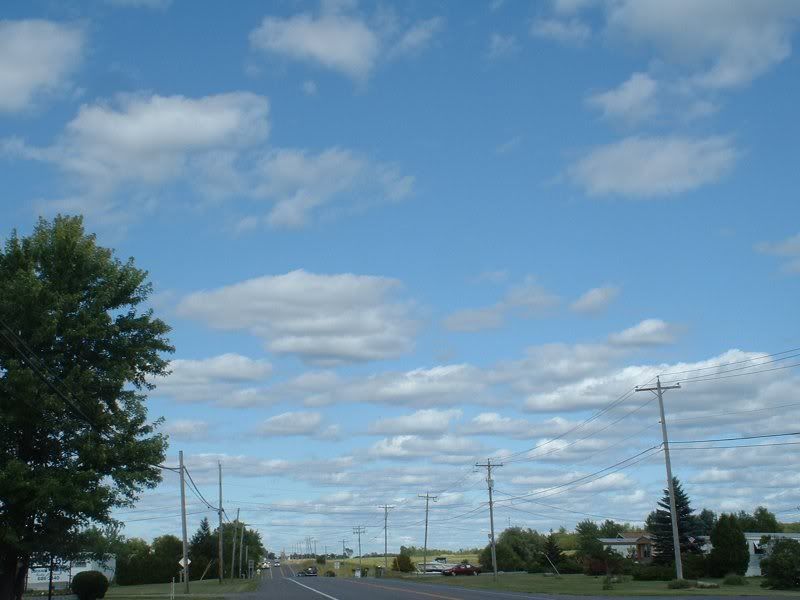 Saturday Sky, taken Saturday, August 18, 2007, 4:10pm, Rt.12 looking toward Alexandria Bay out front of the Platypus nest.