I've been spinning almost constantly lately. (Except for short intervals of sock knitting in the car)

I just can't help it... the BLF roving from Squoosh is just delicious!

And it's going so quick.

From this: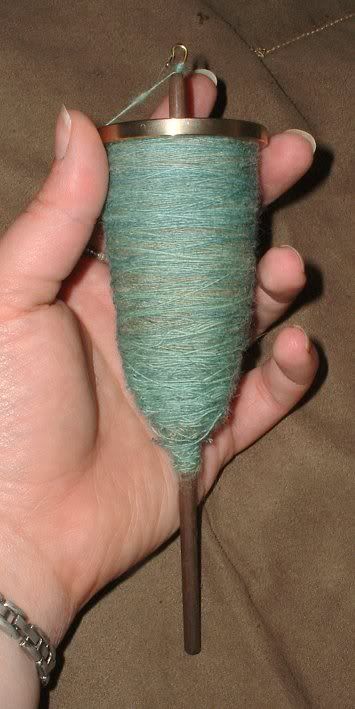 Plus this:




To this: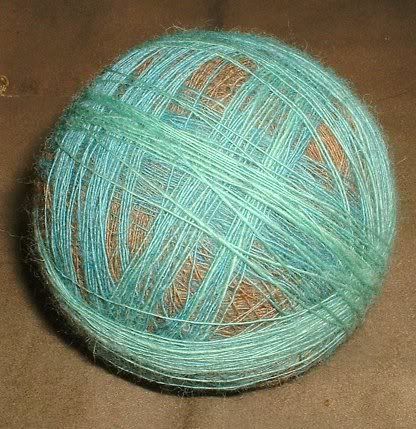 Then a quick chain ply plus a quick wash and I have this: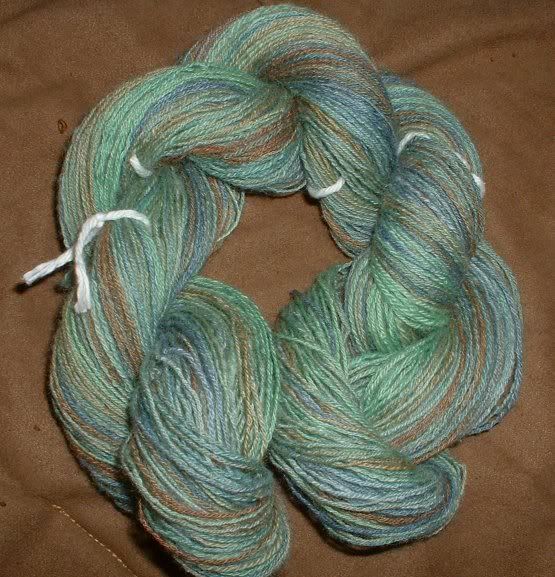 You can really see how long the colour repeats are here: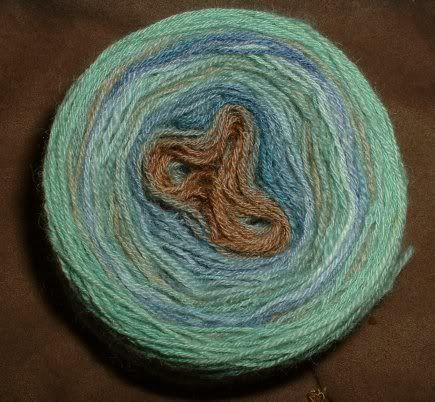 This skein is actually about two cops full.

It comes out to 2.5 oz, 232 yards, and 22 wpi after washing (it was 26 before)

It is so pretty and so soft, I'm really happy with how it's turning out, although It's a bit thinner than I was hoping for (I really wanted sock weight, but this is several wpi thinner than I'm used to knitting with) so I'm not sure what I'm going to make with it.

I still have a little under half the roving to work through, but it's coming along swimmingly.