progress on the slip stitch socks is going good.

but I've been distracted.
by this: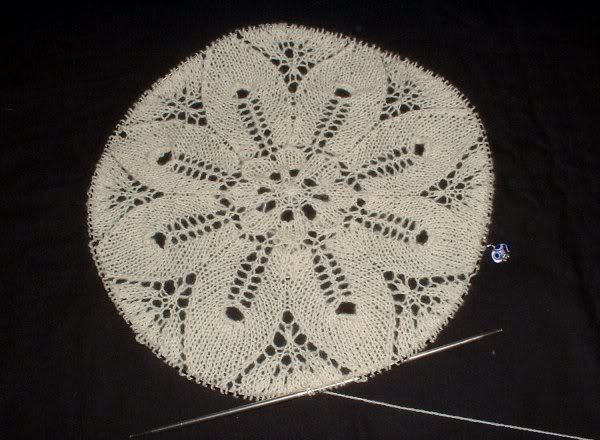 look familiar? here, have a hint: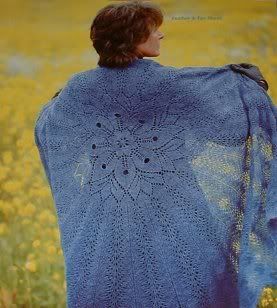 it's the Feather and Fan Shawl by Eugen Beugler from A Gathering of Lace.

progress is going well, but once I finish the leaves and start the feather and fan portion, I think I may return to the socks.