I never realized that my posting would drop off so dramatically once I started back to work, I apologize for that.

today I was feeling a little more lively after work and Bill and I went for a walk downtown.

this is the Veteran's Memorial Lighthouse in Downtown Clayton, the gaping hole in the middle is where a time capsuel and plaque used to be. they just recently finished some major renovations to the monument. I'm not sure if they will be replacing the capsule or not.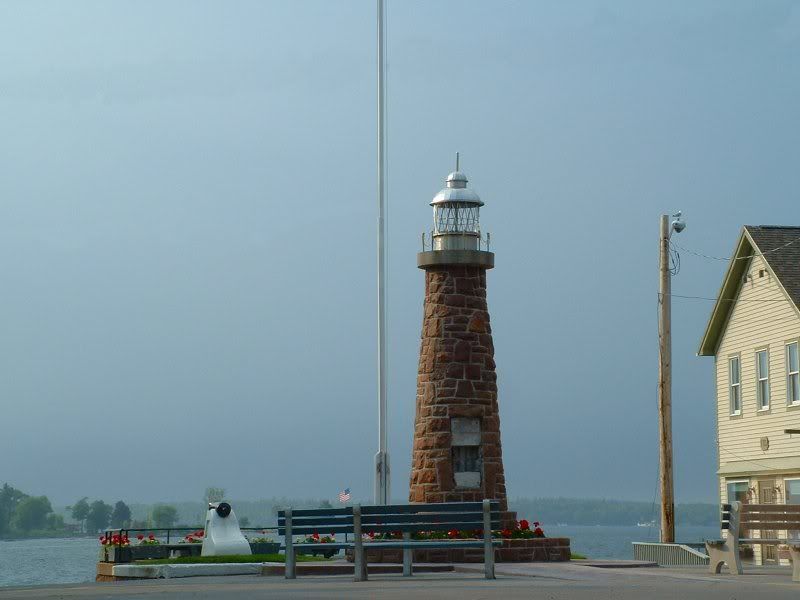 Saturday Sky, taken, Saturday June 2, 2007 4:45pm, Downtown Clayton, NY.