I hate clothes shopping. It's annoying.

I'm a big girl, and it's always difficult to find clothing that 1) fits me and 2) looks nice.
One of my favorite types of clothing during summer time is skirts. They are easy to take on and off; they cover my flabby pale legs, and are amazingly cool, even on the hottest days. (Way cooler and more comfortable than shorts even, because skirts allow air flow)

I especially like the bohemian tiered skirt look, because they are looser, look better on my figure and allow more freedom of movement and air flow.

But I've had a very difficult time finding many that are both the appropriate colour palate for summertime (I prefer lighter colours during the summer, but not white, I am too much of a klutz to wear white) and that match shirts that I already own (I have more than enough tank tops and t-shirts, thankyouverymuch) AND that will actually fit over my rather large bottom.

My solution?

Make my own!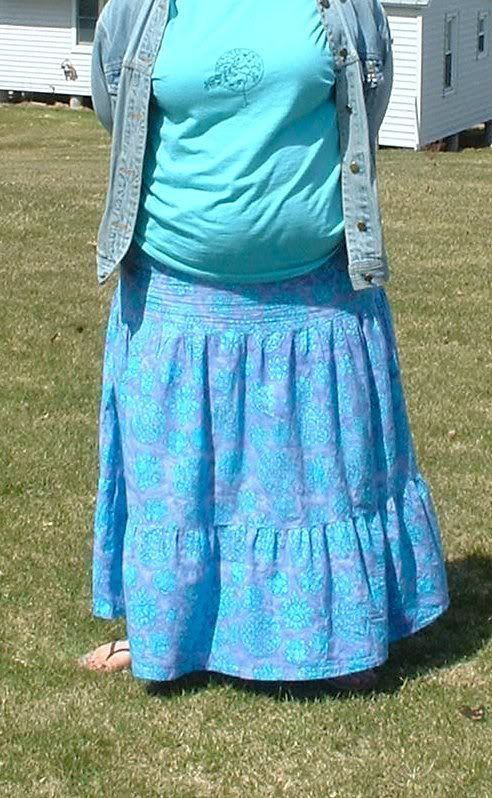 I've scrounge the internet and library and bookstores for good skirt patterns, and I found a couple of resources that discuss my favored skirt design. And a couple of weeks ago I finally got up the nerve to try it out.

So I went to Jo-Ann's Fabrics and got a pretty fabric, and some elastic, brought it home, cut it out and make a skit!

It was way easier than I expected, and I'm incredibly happy with the results. AND with a coupon, (and not counting labor, since it gave me something to do, and was fun) it came out to WAY less than I've paid for similar skits. YAY!

The skirt isn't perfect, but I'm happy, and already have the fabric to make another one!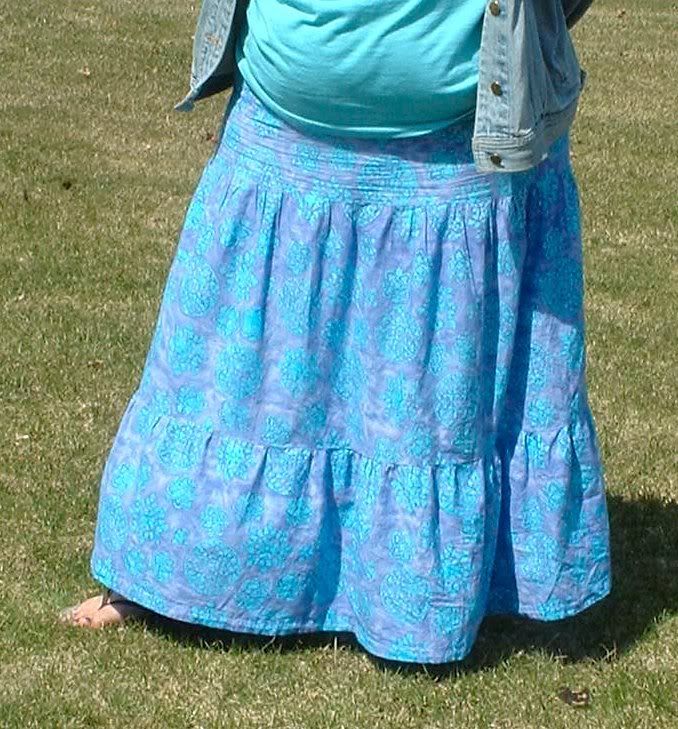 if you're interested, here's the tutorial for how I made it