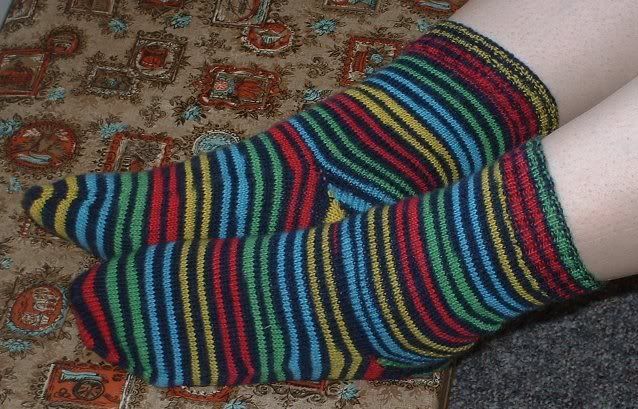 I'm unsure of the colourway of these socks, the yarn was purchased several years ago and the labels have since been lost. All I can remember is that it's Regia.

These socks are so fun and cheerful, I want to just wear them all the time, unfortunately it's getting warmer out, and what my feet really want is to go barefoot everywhere.
Ah well.

Needles used: size 1 (2.5mm) Addi Turbos 40" circulars.
Two at once Magic loop.