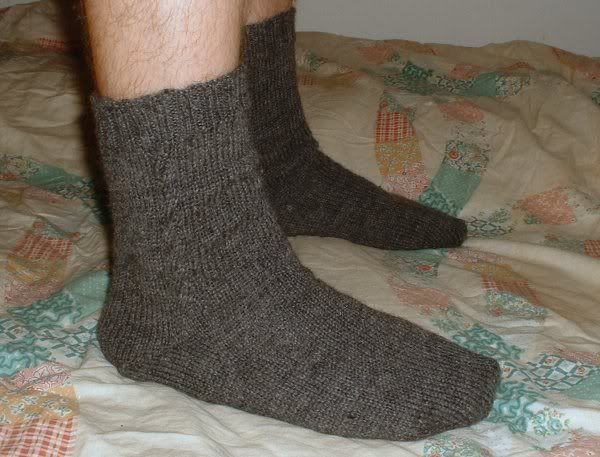 I finished the socks I was making for Bill.
I got bored with the plain stockinette and decided to add a cable running up the sides.

it looks really cool, but it's really hard to photograph well.

I learned that Bill's feet are quite different than mine, while my feet are chubby and very, very flat. Bill's feet are wiry and have the instep of DOOM.

next time I make socks for him I'm going to have to give in and do a heel flap and gusset.

I tried adding a little mini gusset in after I realized how badly the short row heel was going to fit.
I don't think it was enough.
ah well.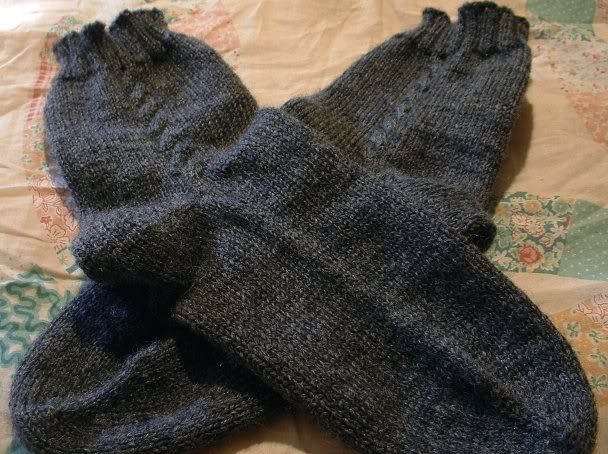 Stats:
Yarn: Brown Sheep nature spun sport
Needles: Addi turbo size 2 (3mm) for the main portion and size 1(2.5mm) for the ribbing.
Pattern: the usual tow up two at once short row heel pattern, with last ditch increases to fit instep of doom.