it's been a very busy week at work with the fourth* and all, and I'm beat, and there's still two more days until I can have a day off. :(

where I live we had the celebratory fire works on the Sunday before the fourth, we are lucky, because we can see the fireworks from our back yard. I took quite a few pictures, but only these four turned out decent.

the squiggly are from the delayed shutter time combined with my shaky hands.
the first is my favorite.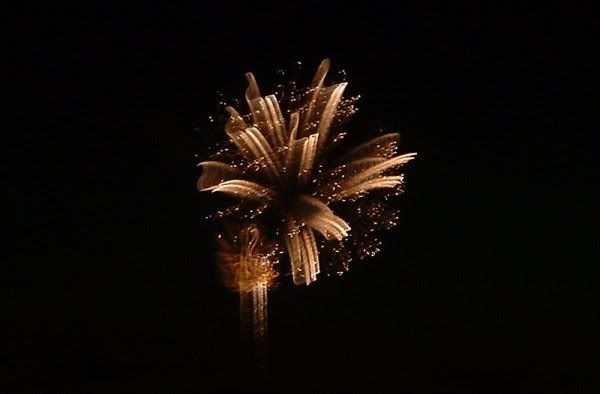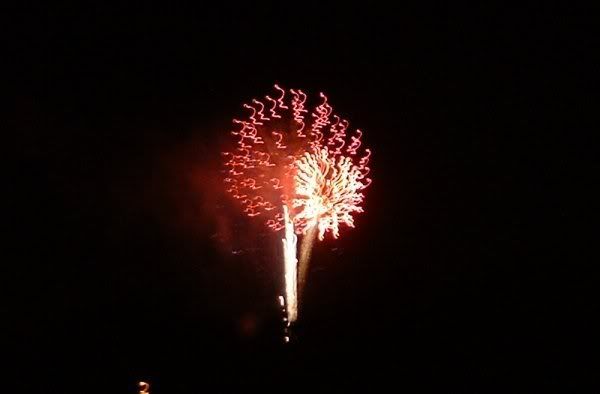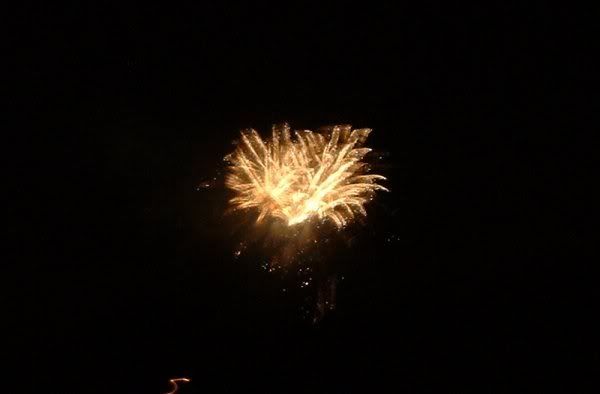 Saturday Sky, taken Sunday July 1, 2007, out back of the Platypus Nest.

* Fourth of July, Independence Day In the U.S.