Bill took this picture last week.
there's a place in Alexandria bay that will take people up in hot air balloons and give them tours of the 1000 islands, I'm bettign this balloon was from there.

although I can't help but think of Lee Scorsby whenever I see a balloon. (Warning, the link contains spoilers for the His Dark Materials books by Phillip Pullman)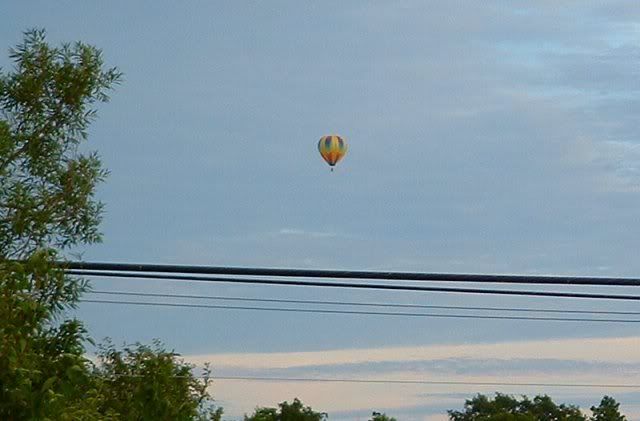 Saturday Sky, Taken Thursday July 3 2007. out front of the Platypus Nest.