When I was at the NY Sheep and Wool Festival in Rhinebeck NY last year I was astounded to see a large gathering of people all chatting and crying some kind of bingo cards. I immediately recognized some of the people as favorite bloggers of mine, but was too timid at the time to do anything but stare from afar.

well this year I have my very own knit blog, and I'm going to put it to my full advantage.

catch me if you can!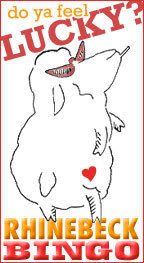 I'm a square!!

more info will be forthcoming as we get closer to the date.

wee! I'm so excited!
:D