Well, I bit the bullet at photographed the Pineapple doily I'm working on.
It doesn't actually look as bad as I was expecting.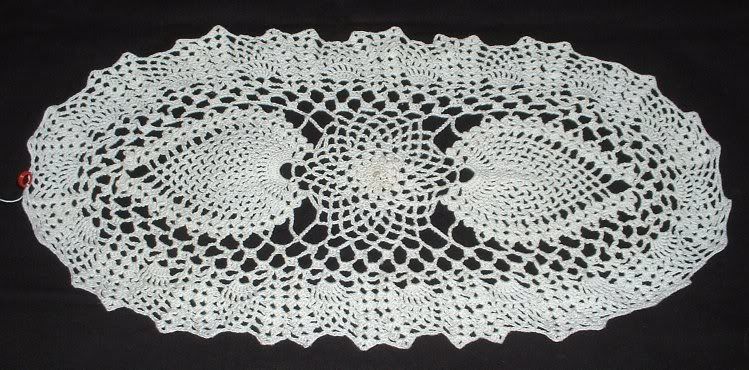 Not great, but not horrible either.

I started this thing last summer, I wanted to submit it to the fair, but I didn't finish in time, I ended up dragging it around with me for a while, but eventually lost interest, I picked it up again to see if I could finish it.
I hadn't realized how skuzzy it had gotten, the picture doesn't show it as much, but it's got this giant blob of dirt in the middle medallion, I'm hoping a good washing before I block it will get it out.

I can't wait to finish it; it's going to be beautiful!
This is the biggest doily I've worked on so far, more than a foot long.
Hopefully I can enter it into next summer's fair.