This was taken yesterday.

The St. Lawrence is really low right now due to the lack of rain, and I had gone to the end of the docks out back of the apartment to take some pictures of a small rocky island that had emerged, which the ducks and geese quite like. Then I looked up.

The sky was magnificent and I couldn't pass up the chance at such a beautiful picture.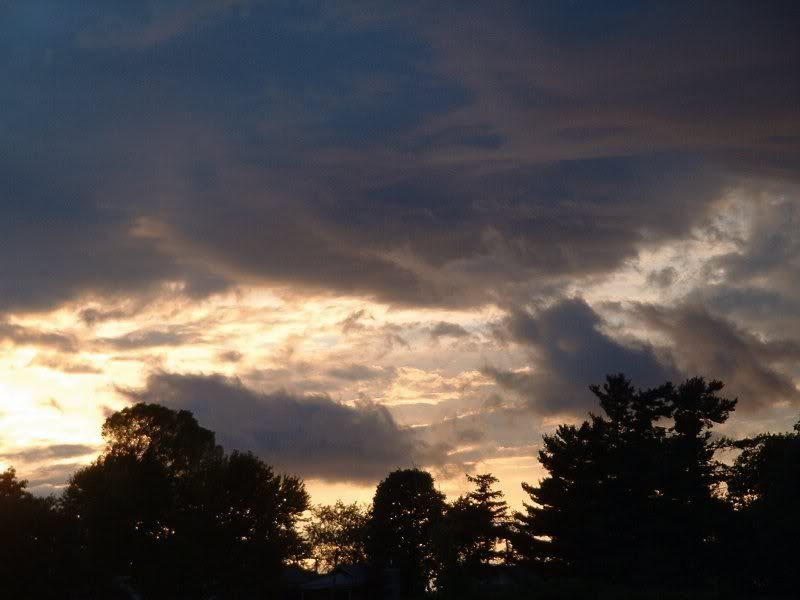 Saturday Sky, taken Friday, September 28, 2007 at 6:33pm from the docks out back of the Platypus Nest.