Gramma K's Fair Isle Tam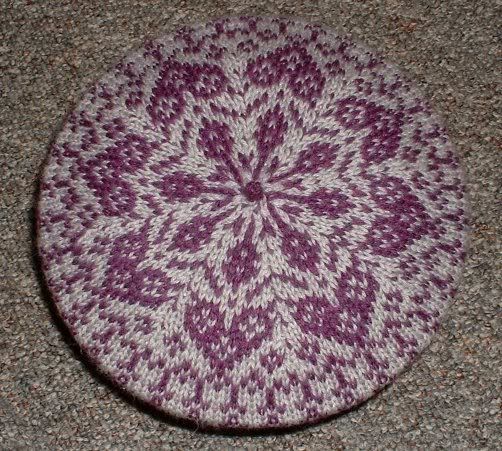 after knitting and falling in love with my first beret, I decided my life would not be complete without several different types of tams and berets to wear. this is the first on my list.

this was an incredibly fun and easy knit, I had an awesome time making it and can't wait to wear it out! It was a little touch and go for the yarn. I used the grey leftover from knitting Bill's squirrel and oak mittens, (I had roughly 65 grams left after the mittens). The purple was a test skein I bought to swatch for a sweater I decided I didn't really want, so I started with slightly less than a full skein. I finished the hat with barely 10 grams left of the purple and only 15 grams left of grey. whew!

next on my list I think will be one of the Three Tams from Knitty
but first I need to get more yarn, and I definitely want to try it with the self striping Noro, I really like that look.