I finished my mittens!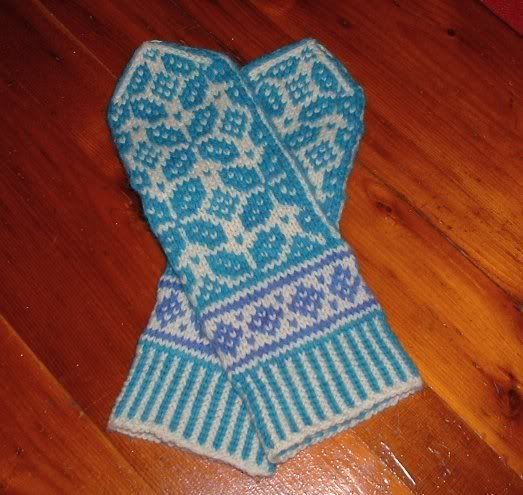 I'm incredibly happy with how they came out, I wore them to knit night with me on Monday, and everybody commented on them. I had a problem with my last pair in that the wind was always blowing up my sleeves, and there was always a gap, so I made these extra long to stop that.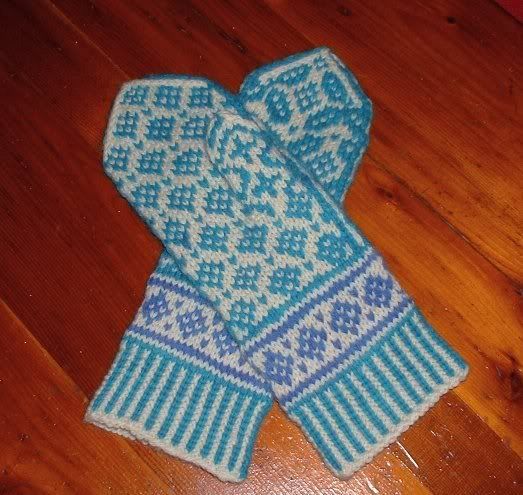 I had plenty of teal (and purple) yarn left over so I decided to make a matching tam (because I'm obsessed with tams and berets)



This is Tam C from knitty.com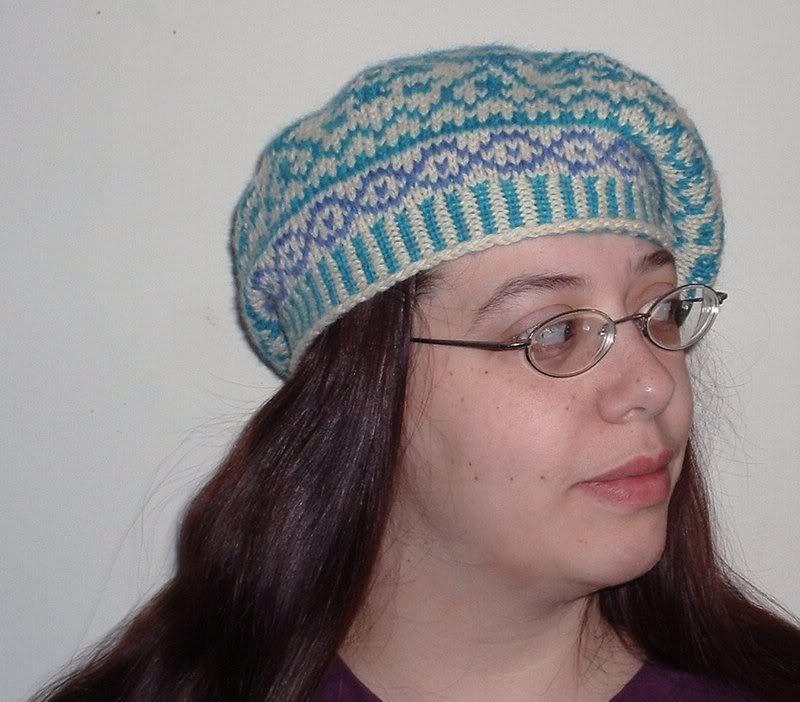 it fits perfectly and I love the way it looks. I had a little trouble with the decreases on the top, for some reason they came out a bit loose and you can see the stranding behind them, this would bother me more if it weren't for the fact that it makes the top look amazingly snowflake like.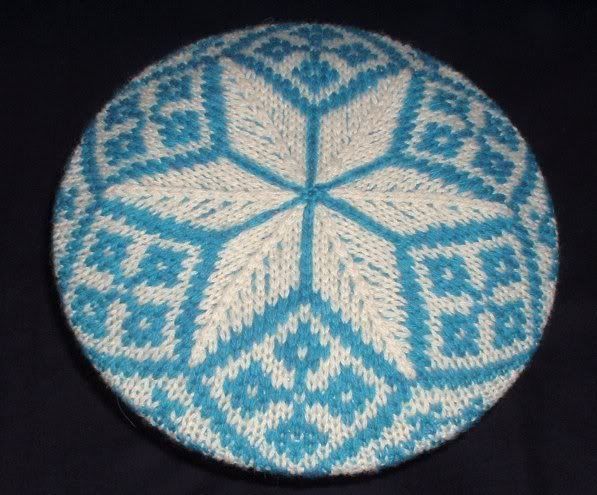 and just to keep myself busy the other day I decided to make a mug cozy: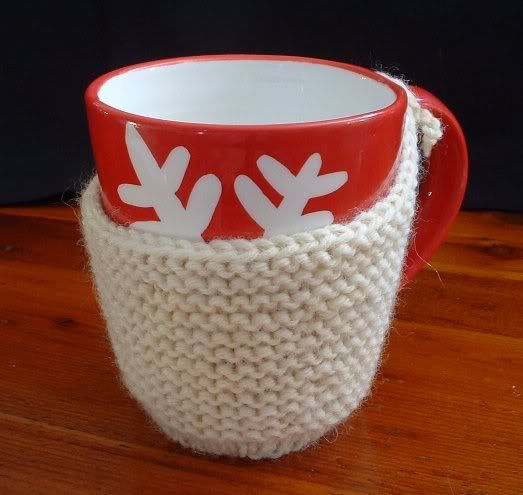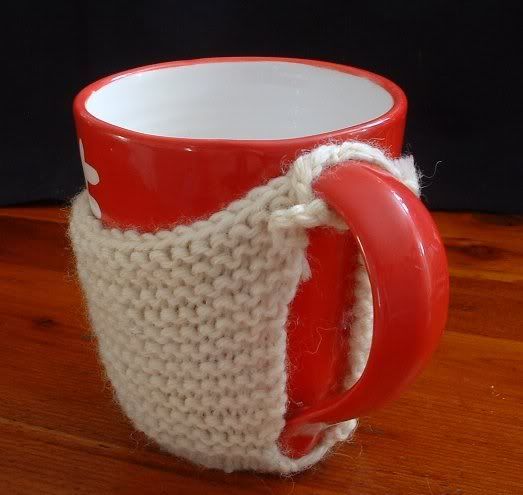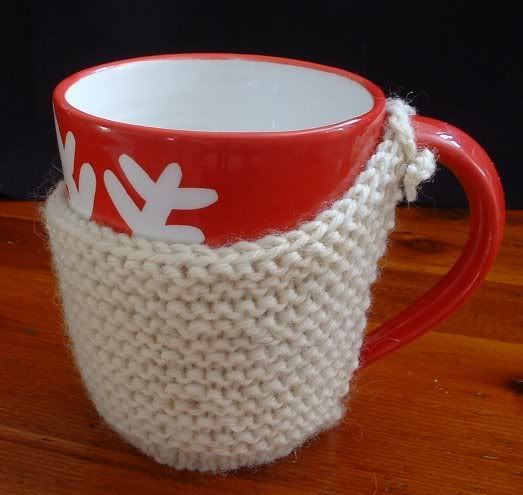 The pattern is from the holiday gifts 2007 issue of interweave knits. It was incredibly quick, and very easy to modify to fit my mug. And it really works too; my tea does stay warm longer with it on.

This will probably be my last post until after Christmas, I hope everybody has an awesome holiday!