the blog has been devoid of knitting content lately.
I know...I suck.
the problem is that I've been knitting almost exclusively on the wedding veil shawl, which is really long, and hard to photograph well, so I really don't have much to talk about.
I'm almost done though, so things should be getting a little more interesting around here soon.

to tide you over... here have a pretty Saturday Sky.

the air was positively thick with birdsong this evening while I was out taking the picture, it's getting toward mating season and everybody was putting on a good show.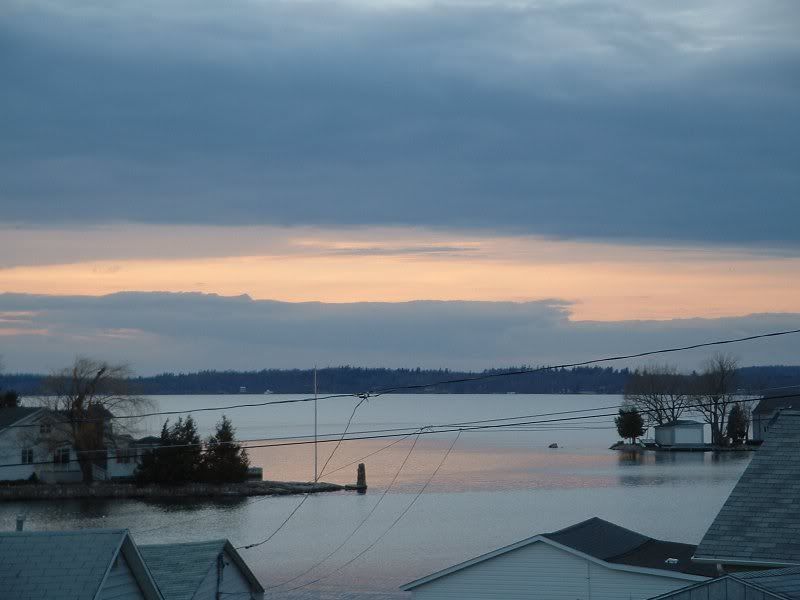 Saturday Sky, taken Saturday, April 14, 2007, at 7:30pm, out back of the platypus nest.