Jen of JenLa said I should show in progress pics of my shawl just to show the difference between finished and unfinished.

Unfortunately not a day after I got her comment I finished the shawl!

Yesterday I set it to block at the motel, and I'll be picking it up tonight, I'll have modeled pictured tomorrow.

Unblocked, it came out to roughly 5 feet:




Blocking: seven and a half feet x 26 inches: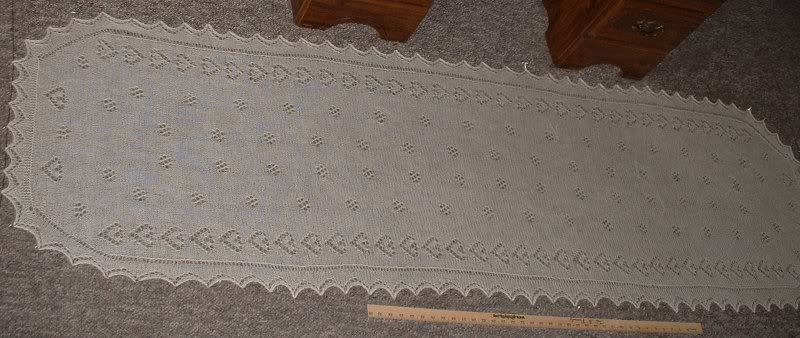 Speaking of jenla
Thanks to everybody here for voting for my adorable critters in La's contest of DeFeet. My menagerie tied for there category and I recently received this in my mailbox: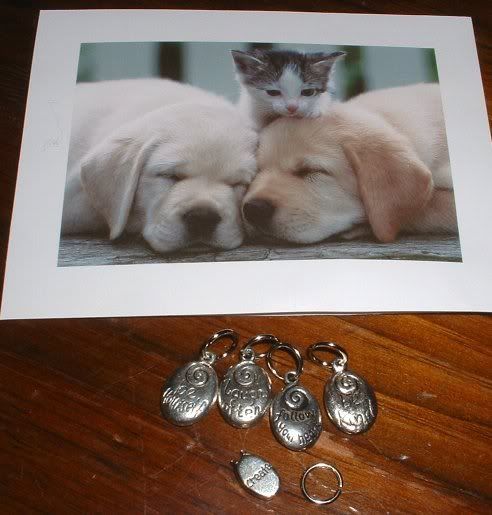 I love them La, Thank you!