more like Saturday sky, taken Sunday posted Monday. but close enough.

Saturday was my Bridal Shower and that took up most of my energy for the day, but on Sunday Bill and I went out to the Minna Anthony Common Nature Center out on Wellesley Island so he could work on the Blogger Bio Blitz.

While there I got this wonderful shot.
That's an Osprey, there were two but I could only get one on camera, and a mating pair is know to nest near where we were.
They were spectacular!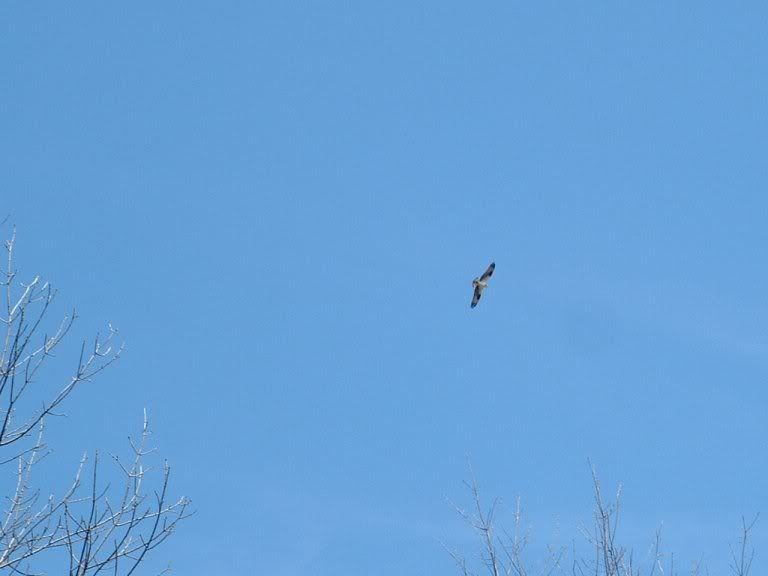 Saturday Sky, taken Sunday April 22, 2007 around 2:00pm, Beaver Pond in the Minna Anthony Common Nature Center on Wellesley Island.