The other day I checked my mail and found this: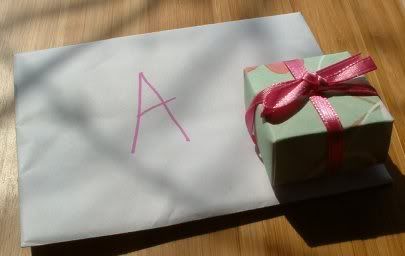 it was my package from the stitch marker exchange!

I quickly tore into it to find a pretty little card, and inside the hand made box, a neat little button which promptly found a home on my knitting bag, and a set of truly awesome markers.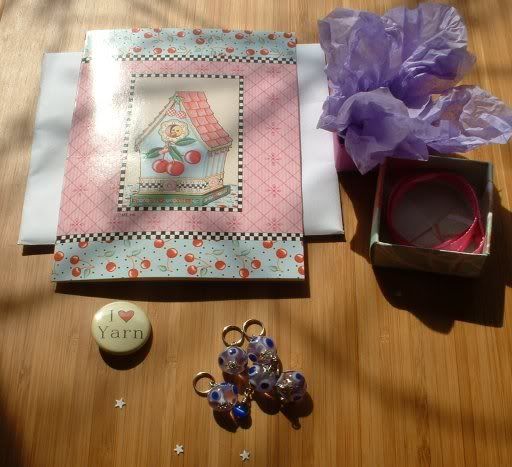 Thank you Danielle!!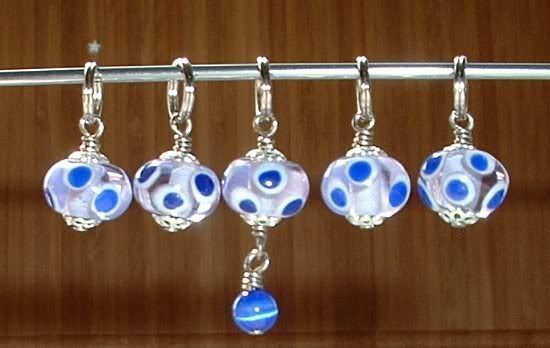 I especially like the middle one with the little dangly bit; it catches the light and sparkles!