Ok, so I'm still embroidering, but I'm running out of things to make.

I finished up a redwork dragon, and Bill is going to frame it for me along with the Pegasus I posted earlier. I think they will make a nice set.



then I made this pillow. I saw the pattern on Etsy and just had to make it. I wasn't sure what to do with it, but a pillow seemed perfect. It's so pretty! If you want to make one too the seller is here she's an amazing artist, totally go support her.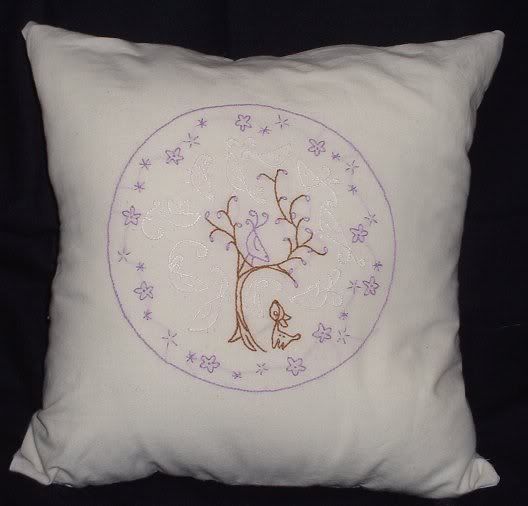 the fabric was just perfect too. It was my first time sewing a pillow case though, and I think I made the overlap too deep. Ah well, I'll know for next time.



while I had the sewing machine out I decided to whip up some more sachets for the sop while I was at it. if you want to buy you can find them here