Today I got up early and made Cinnamon buns:




Then I ironed my new t-shirt: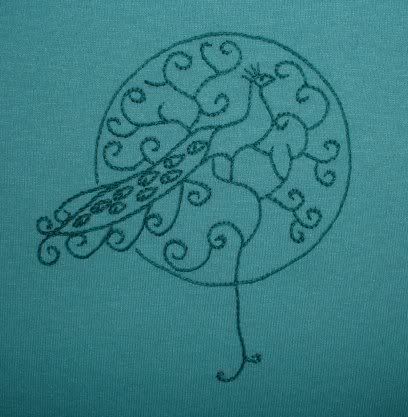 I forgot to save the peacock image last time, and I wanted to enlarge it, so I went hunting, and found two versions. one specifically for redwork, so it had easier to follow lines, but not all the design elements like the machine embroidery one did. a little time in photoshop and I had exactly what I wanted. I'm very pleased with this.


After that I decided to make some tea towels to embroider: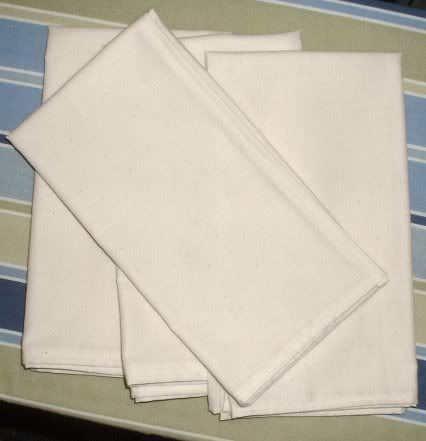 I came upon some cheap cotton the other day, and I thought it would be perfect for embroidery. I wanted to practice my hemming skills, so it was a perfect opportunity. These are just the first four tea towels. If I like how everything works out I may make more, I certainly have plenty of fabric.


And while I had the sewing machine out I decided to finish up a little girl doll I has been working on:


I think her torso is too long for her legs, but otherwise I'm happy. i enjoy coloring things in before embroidery, I really like the look


and the dachshund ornament for my cousin.


She just recently got her first dog, a dachshund and is completely in love with the adorable little guy.


earlier this week I also finished up a his and hers pillowcase set for Bill's parent's for Christmas:


they have two orange tabbies, and the kitties were just too adorable not to make.


And a Basset hound pillowcase for my father:



I think I'm going to give this to him for his birthday.