I seem to be obsessed with embroidery.
it's so simple and the results are so pretty!

I have plans for a few pieces to make and then frame up for Christmas and mother's day presents. and I've got this wild hare to put some cute ones together in a small quilt type thing for my mom.

I may just be loosing it.
but to distract you, here have some pictures of what I've finished now:


a redwork Pegasus. I used my new washable blue tracing pencil for this guy, but it got dull before I got to the face, and it's too big to fit into a conventional pencil sharpener, so I lost a lot of face detail. also, the DMC 321 I was using bled all over. it's not as easy to see in the picture, but the fabric has a definite pink cast to it, and theres a few red splotches here and there too. I tried washing in cold water and rinsing a lot, and it helped a little, but not much.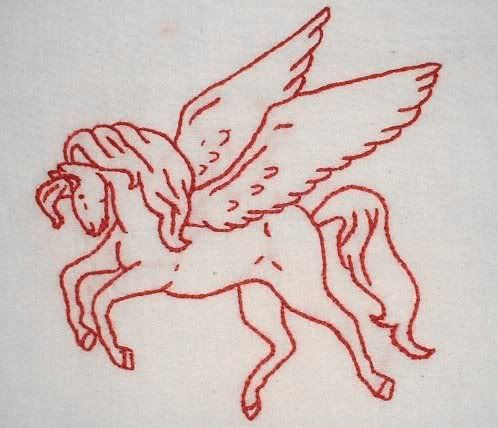 one of the pieces I'm going to make into a quilt for mom.
it's spring themed i think, and this is the first one I finished. I used my heat transfer pencil for this one. much easer to see and stitch. but it doesn't wash out, so if I'm not perfectly careful you can see the lines.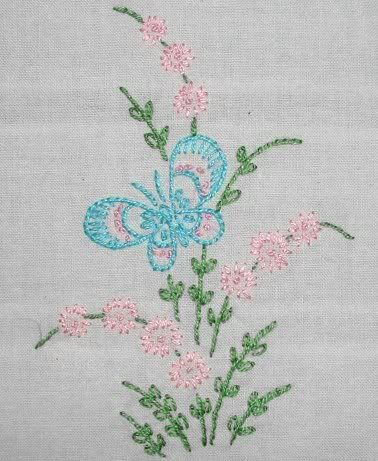 so far so good, my technique is getting better and I'm having a lot of fun.

don't worry, I'm sure I'll run out of steam eventually, then it will be back to your regularly scheduled knit blogging.