I finally made it to the edging!
W00t!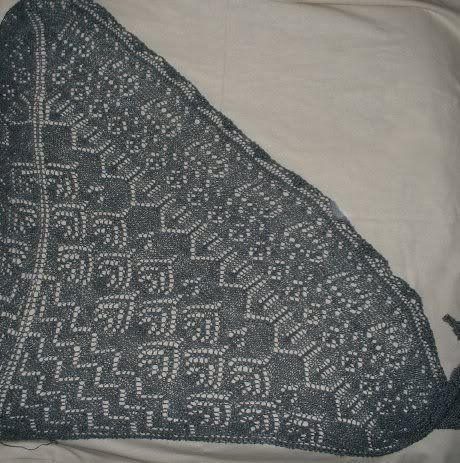 I'm about halfway through right now, and it's going much slower than I anticipated.

I really wanted to have this shawl off the needles by the end of the month. But now I'm not sure if I'm going to make it or not.

When I finished the main body of the shawl I stopped to celebrate and started a (not quite so) small crochet project: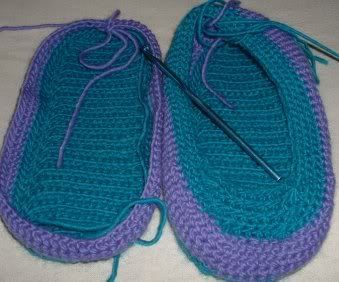 The will eventually be wonderfully gaudy slippers for Bill.
He's already gone through two pairs of knit slippers this winter, and I'm hoping the denser crochet fabric will hold up better.
Also, with this pattern I can make a separate second sole to sew on, and as he wears through it, I can just take it off and make a new one before the whole slipper is destroyed.