Today while we had Cayenne out for her afternoon romp we decided to walk down to the river to see what we could see.

All that white? That's the mighty St Lawrence. Frozen.
Those brown splotches in the foreground and the pole in the middle of the picture are the docks.

I was actually standing on the water when I took this picture.
Gotta love winter in the North Country!




Saturday Sky, taken February 24, 2007 at 12:45pm

Don't believe I was really standing on the water? Here's a picture of Bill and Cayenne out on the river too: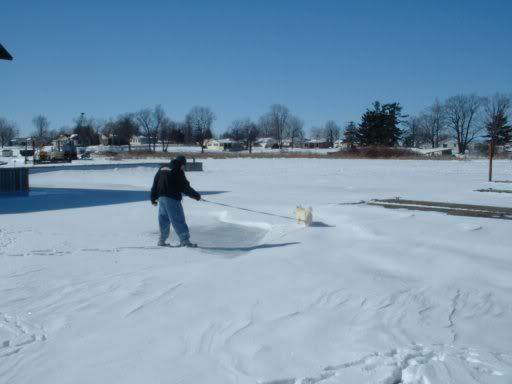 that's the dock next to them, Bill is getting ready to slide across that patch of exposed ice next to him.