La of JenLa asked for paw pics.
And loving my critters so, I couldn't resist!

My baby, Boogs:



My prissy pawed American Eskimoe, Cayenne: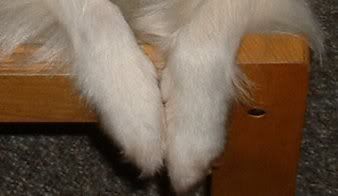 Jake and Kate, the amazing polydactyls!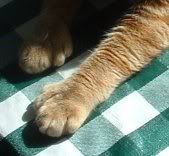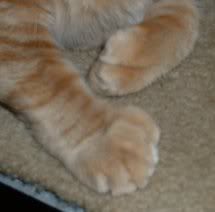 Rustifer Jones (aka Rusty):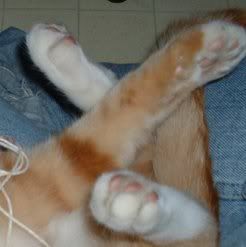 Basset paws!!
First up is Duchess, and next is Sam. Floyd doesn't like having his paws photographed.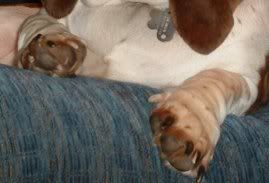 And in memory of my Frisky, who died several years ago, but I still have paw pictures: