(warning, this post has a crap ton of pictures, slower connections beware)

Wow, Rhinebeck was awesome this year; I had such a great time!

When we first got there on Saturday we had to go straight to the fiber animals...




... I mean petting zoo, where we got to feed some adorable baby goats.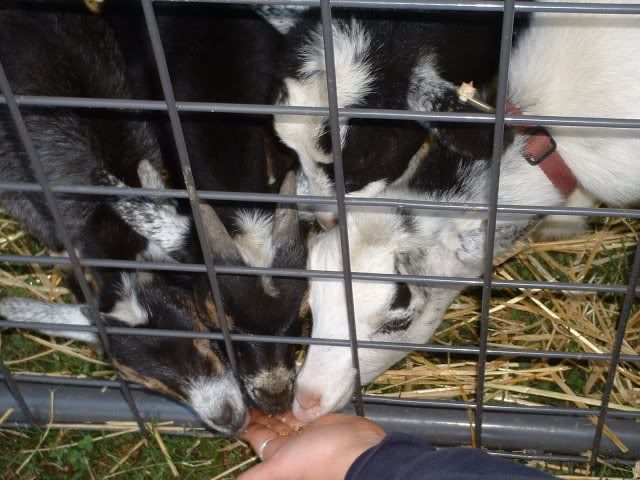 THEN it was to the livestock.



the tag on this guy's pen said that he was a natural coloured sheep. He looked quite dashing in those grey stripes.



this picture was taken on Sunday, they had just packed away this guy's neighbor, and I think he wanted to go along, he was being quite vocal about it.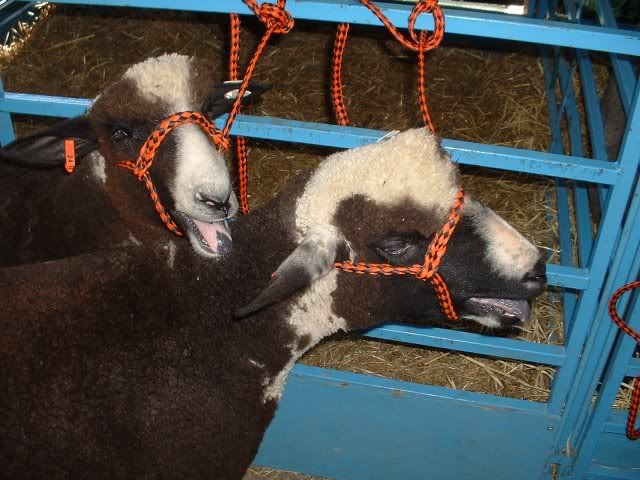 I love how when sheep "baaah" they have to stick out their tongues.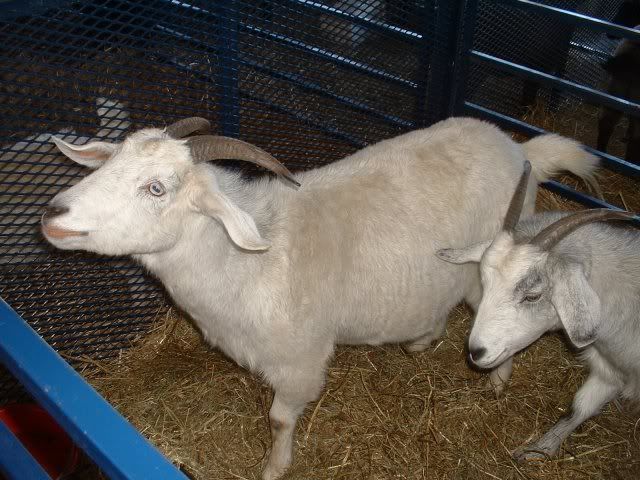 Our favorite type of goat, Cashmere. Bill used to own a couple of Cashmere goats before he met me, and always has a soft spot for the little guys.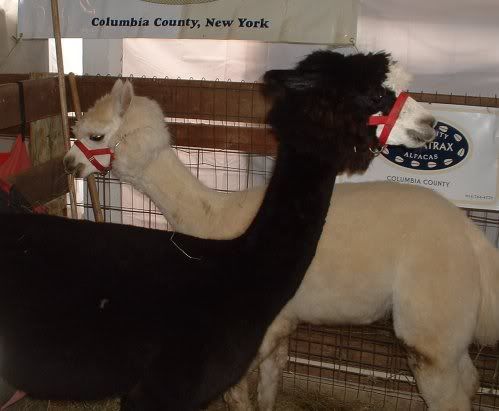 alpacas! These guys were humming up a storm while we were there.



this guy and his friend were taking a nap when we walked buy, oblivious to everybody around them, I love the spots, the look like chocolate chip Llamas!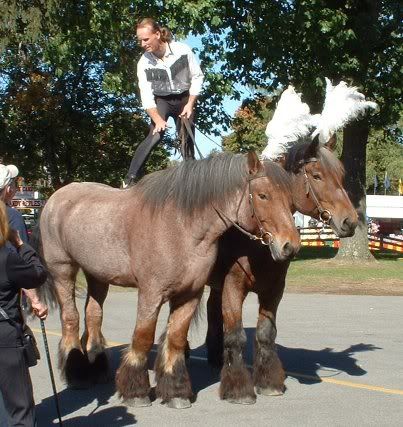 Sunday on our way to the Author's tent we saw this gentleman riding his horses. Quite spectacular.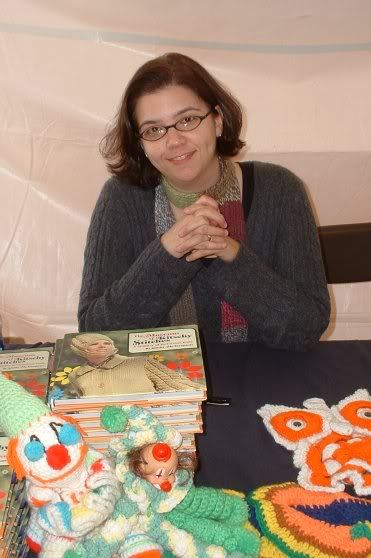 Ahh... Stitchy McYarnpants herself.
This woman was awesome, I loved talking to her, we got to meet previously during the blogger bingo/ravelry meet up. I would just like to point out all the little items scattered around her and her books... yes, it's the result of many of the patterns from her book, I don't know why that tickles me so much.

And then there was this stunning lady: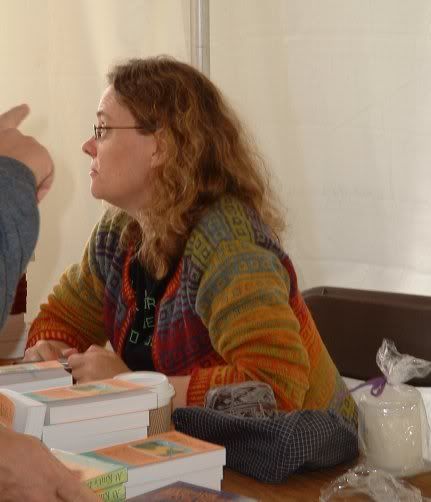 I knew that there was going to be an author's tent, and I knew the Stephanie was going to be there, but for some reason I didn't bring any of my books, and was way, way too shy to actually say anything to her while I was there, instead I hid in the background and took her picture... then ran. Ah well... maybe next time.


So, what did I come away with this year?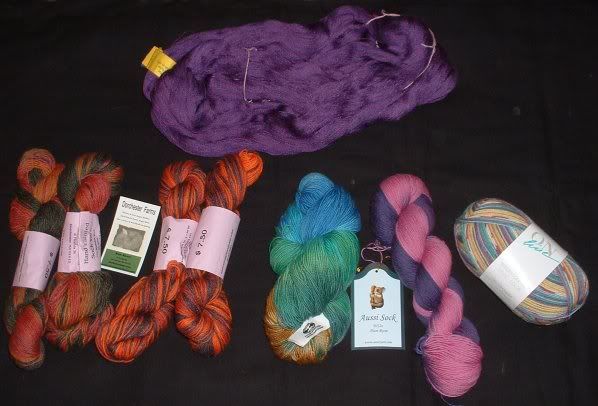 this.


On the far left the four autumnal skeins are hand dyed sock yarn from Dorchester Farms (their business card says they have a web site, but when I type it in it doesn't go anywhere.)

Next up is the blue green skein of sock yarn from autumn house farm

Then a purple and pink skein of Aussi Sock, sock yarn

And finally on the right, a skein of On Line Supersocke 100 (I know, not hand dyed, but it amused me.)

And then there was the purchase that made me nearly hyperventilate.



a skein of the most gorgeous gossamer weight yarn I have ever seen/felt. It is appropriately named "Heaven" 120 grams, 3100 yards of pure purple heaven. *sigh*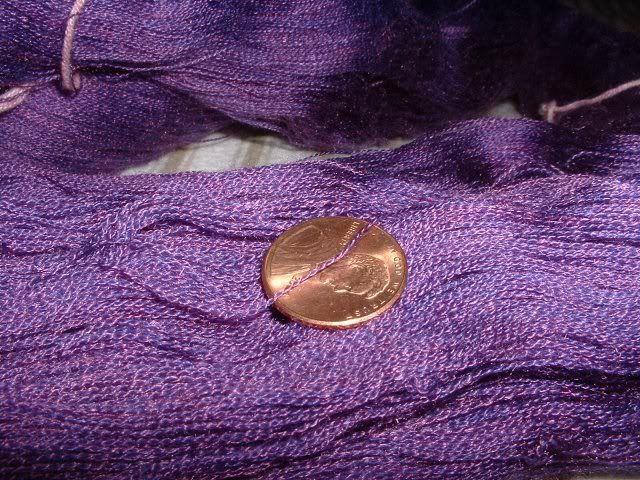 I have never worked with something this fine before; I am afraid to even handle it.
I have no idea what I am going to make, but I couldn't not buy it.

I also bought a couple of sock books, Cat Bordhi's Socks Soar (I've been hearing a lot of good things about her newest book and wanted a little background, and her toe up heel intrigues me)
And this: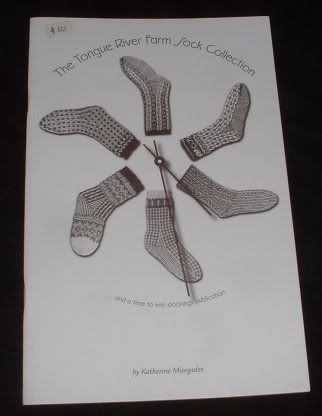 last year I meant to buy this book, but when I came back on Sunday it was all sold out, so I made sure to purchase a copy as soon as I arrived on Saturday.


Besides yarn and wool and fiber animals, and spiffy authors, there was also Blogger Bingo!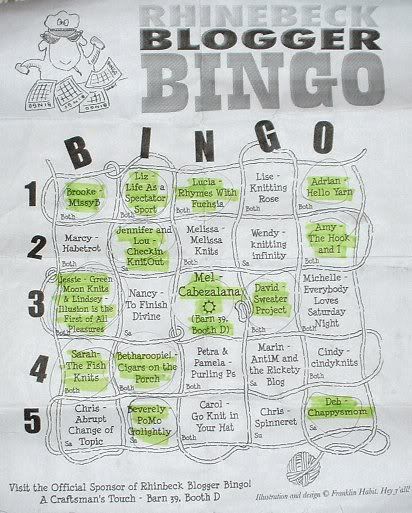 Yeah... no bingo for me.
I met tons and tons of bloggers, but nobody was on my card!
I don't mind though, because I have gained about a hundred more blogs to read from all the really nice and awesome people I met there.