I'm moving right along with my projects lately, the butterfly washcloth is finished: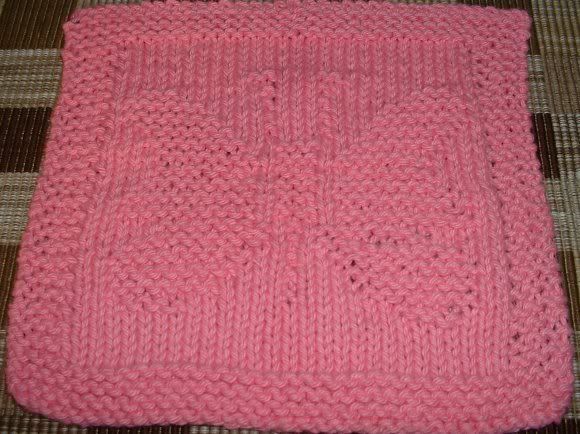 I'll be including it in a home made spa package for my mother.

The other butterfly is coming along very nicely too!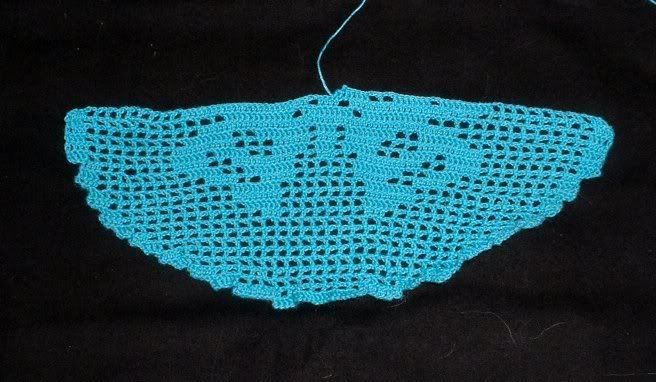 Just over half way, I've made a few mistakes, but that's ok, that's why I did a practice piece first. it still looks cool, and I can't wait until I can block it, I don't know where I'm going to put it yet, perhaps use it as a wall hanging.

Then if that weren't enough I've picked up the squirrel and oak mittens I started last spring for Bill.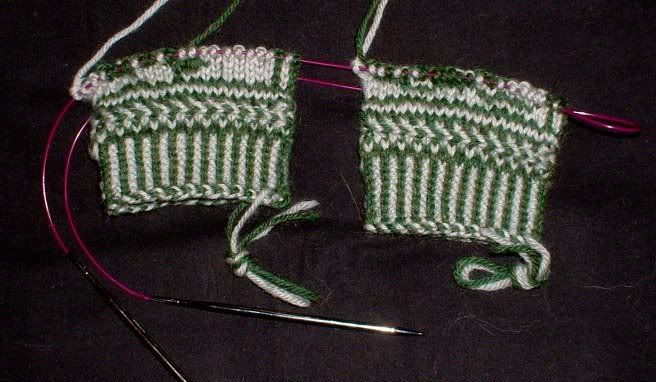 I had made a mistake and needed to tink back a little bit, but once I sat down to it I made pretty good progress. these will be my project for car knitting on the way to Rheinbeck.

Speaking of Rheinbeck; I received my Bingo card the other day!
I've already begun stalking checking out the blogs and bloggers on my card.

For those of you who have me on their cards, a description will be forthcoming, as soon as I decide what I'm going to wear.