Well hello cute little kitty bag, what are you holding?

Ohh, stitchmarkers!

The bag was made with lambs pride worsted and then felted, then the pink wool yarn was needle felted on in the shape of a kitty face. Pretty easy actually, I just cut little strips of yarn, paced them where I wanted and poked at them a bit to anchor them in spots while I shaped them properly, and then I stabbed at them like crazy to make them stick.


The stitch markers are simple charms and beads from the craft store with split rings, they were quite fun actually. I plan on making a few more to fill out the bag, but I need to stop and get more split rings before I can finish.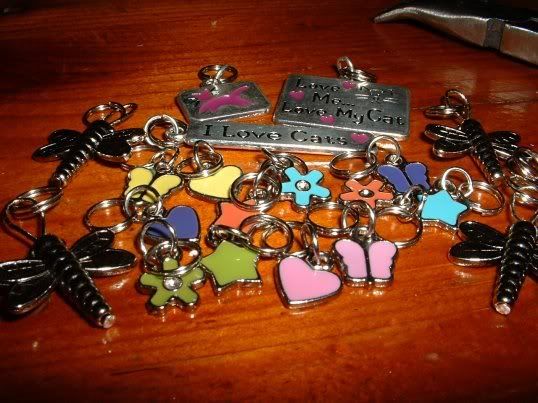 This set is for my soon to be mother in law; she loves knitting and cats, the purrrfect combination!