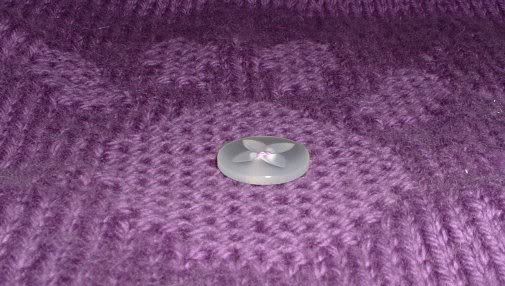 Last Monday I finally go the buttons to finish off duchess's sweater, all I needed was to figure out how many and placement so I could knit the buttonhole band, and then sew them on.
Well I kept putting it off, but I finally finished it last night. When I go to
Watertown
again Monday I'll be dropping it off with my mother so duchess can send more time outside and still be mostly warm.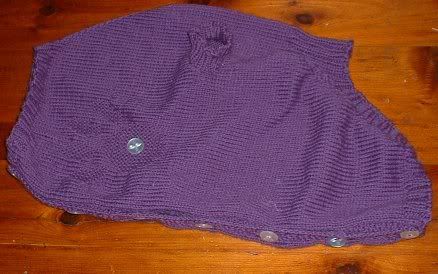 the button on the paw print is a spare, my parents are notorious for loosening little things like that, so I put it there so it wouldn't get lost, yet still look like part of the sweater decoration.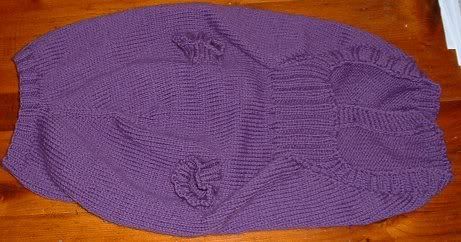 Yarn
: Knitpicks Swish Superwash in Wisteria.
Needles
: US size 7 circulars.
Pattern
:
custom fit dog sweater
(which is an awesome pattern by the way) but modified it to knit flat with the opening at the back, as duchess is old and my mother would have quite a bit if difficulty pulling it over he head or getting her paws through the armholes. This way she just has to step in, and mom pulls it up and buttons it. Et voila!
Pictures of it being modeled to come hopefully after Monday.