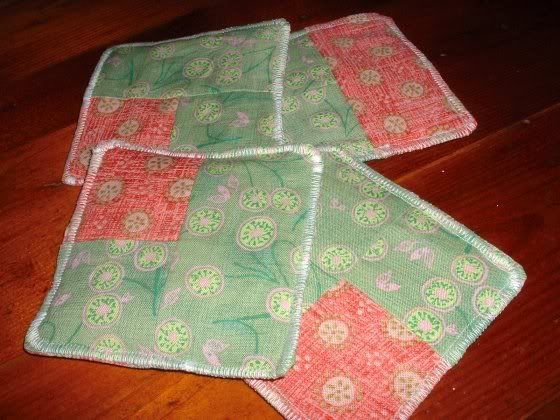 After I took the pictures of the blocks last night, I decided to wait until this weekend to cut the slashing. But I was in the sewing groove, so I took some of the scraps left over from the blocks and threw together these coasters. They are very spring-y, and make me very happy. We already have plenty of coasters around here, so I think I will give them to bill's parents for Easter.

Also, the other day I worked on this: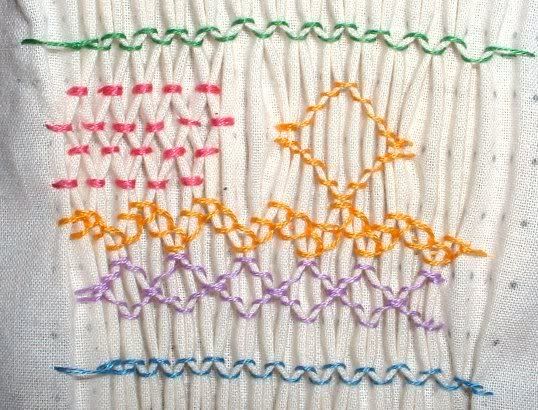 It's my first attempt at Smocking.

I found this really wonderful sitethat gives instructions on smocking, and then while we were in town on Wednesday I picked up a few books from the library.

There are a lot of really nifty applications for smocking; it's not just for baby's clothing (although I do find it appealing... I just need somebody near me to have babies so I can make stuff for them) smocked fabric usually has a lot of elasticity and stretch to it, and one book I got shows it being used a lot on blouse cuffs, and the waistbands of skirts. It looks really nice as an embellishment.

There was even a pattern for smocked Christmas tree ornaments in one of the books I got from the library. Now THAT is spiffy.