In honor of the first day of spring today I started putting together the spring quilt for my mother.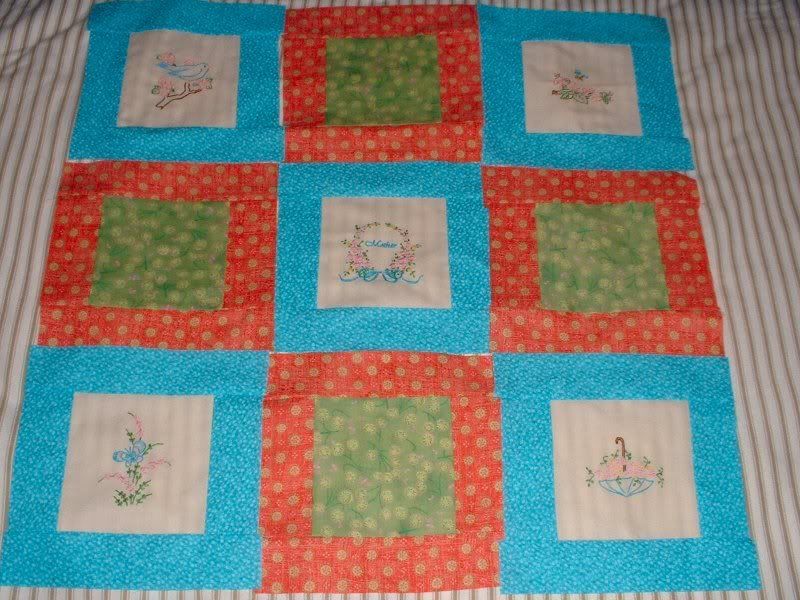 As you can see I got the main blocks done this afternoon. While I was laying them out for the above photo, I decided to lay out the yellow I was planning to use as a border: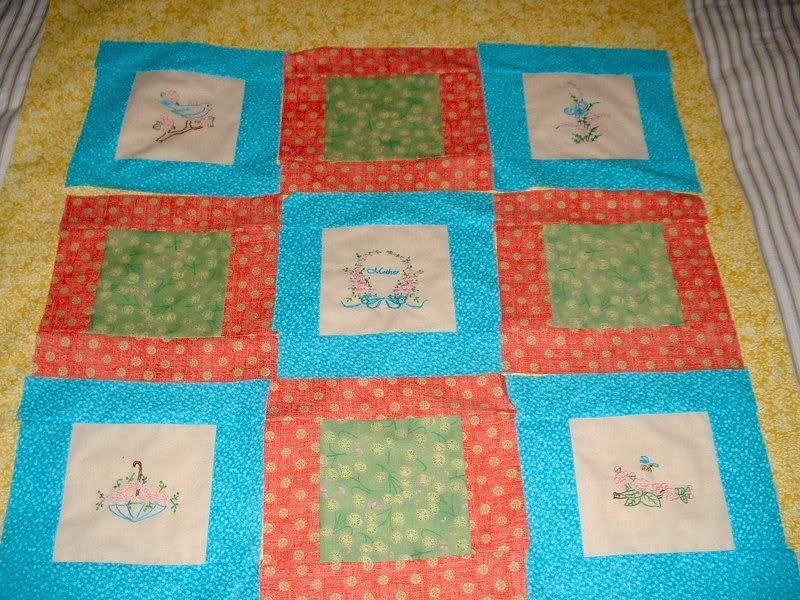 And it was lacking in something, so I spaced out the blocks a little...




Perfect!
So in the next few days I need to cut the sashing and border and finish up the top. I'm so excited!

Oh yeah. Yes, I did hand embroider those blocks. I posted one here before. But here they all are together: (click to see bigger size)