So after the disaster of a purse from my last post. I got serious. And went looking for a good purse pattern. Then I realized I actually HAD a good purse pattern already, but I kept forgetting about it.

I year or so ago a good friend of mine who doesn't quilt, won a quilt kit. In the kit was a pattern for a really cute purse as well as the supplies to make it. Since she didn't' quilt or sew and I did, she gave it to me.

Here is my practice purse from the pattern: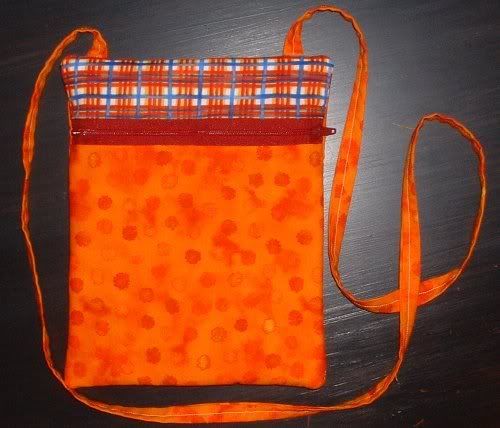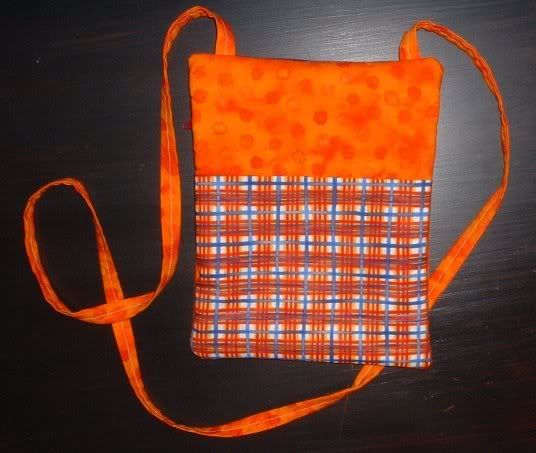 MUCH better! But the fabric is so not my style. So I dug up the leftovers from my denim tote bag, and made another: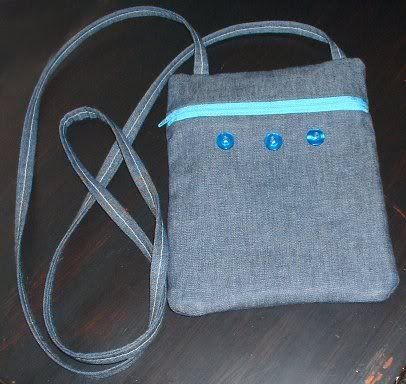 I really like it, it makes my very happy.
Only one problem (if you can call it that) the back pocket is its only pocket. So I have no place to put my change.
Sooo..

DO DO DOOOT!




Change purse to the rescue!

It's my own super spiffy pattern. And once I get all the photos edited and write everything up all pretty, I'll post it for you.