First the bad news.
My knitting hates me.
Well not really, it's my own damned fault, I swatched with bad yarn, and didn't pay enough attention.

Here is where I was last night on the wedding veil shawl: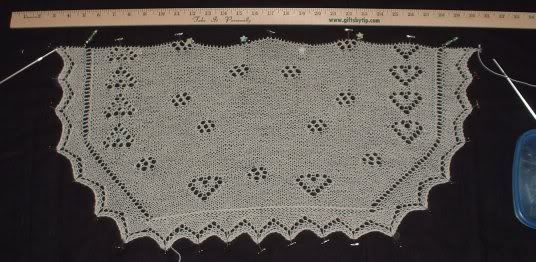 Not bad you say, but take a closer look: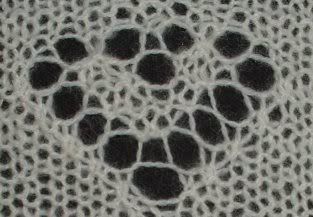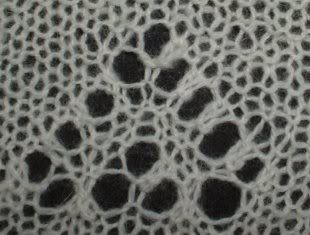 Yeah, the upside down hearts are all screwy. The decreases are pulling the yarn from the yo's below, making a thicker portion between the yos, so it looks weird and ill formed.
I think I've fixed the problem, but unfortunately I needed to rip back to do it properly.
Le sigh.
Here is where I am as of this morning: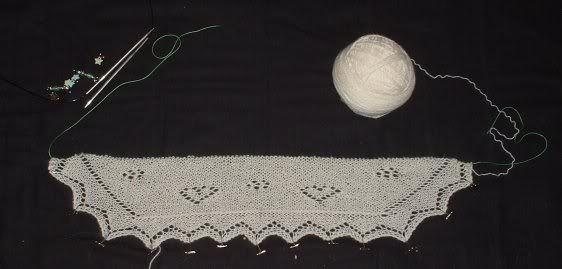 This is quite discouraging since I'm working on a deadline here, this needs to be done by may, and I don't have much time!

Ok, the good news?

CONGRATULATIONS EUNNY!!!
Eunny Jang of See Eunny Knit! (one of my favorite knit blogs) just became editor for Interweave Knits!
YAY!