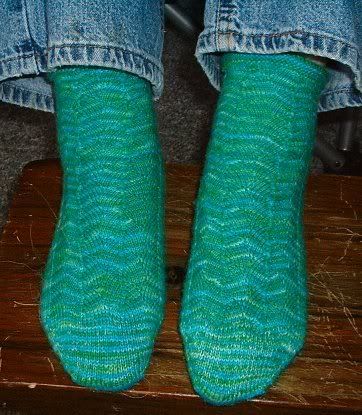 I really wanted to make the leg longer on these, but I have fat ankles and well... it gets a bit tight if I try making this pattern any longer. I suppose I could have gone up a needle size for the ankle, but by the time I realized the problem, I was quite a ways in, and I wanted a finished pair for the SAM3 kal.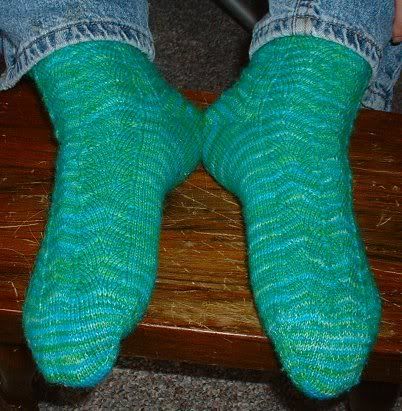 Stats:
Pattern: Naga Socks, available here by mid April. [edit] pattern now available here
Yarn Knit Picks Peruvian fingering weight, bare, dyed with Wilton cake dyes.