DONE!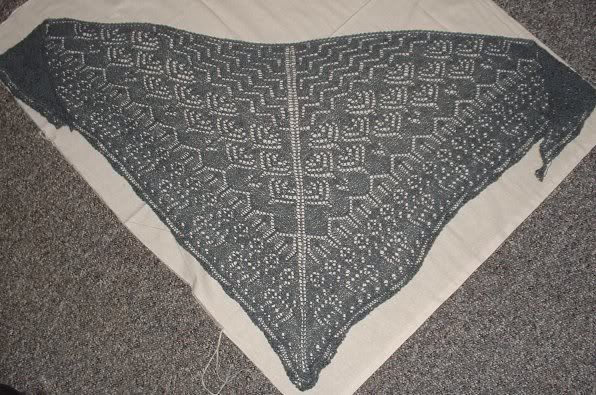 The sheep shawl is finished!
I need to block it still, but that probably won't be until Monday, as I don't really have enough room to block it out to it's full dimensions here, I'm borrowing a room at the Motel that Bill works at and I won't be able to do that until Monday. (Half of the motel is shut down for the winter, and they said I could use one of the closed rooms as long as I didn't make a mess)
The edging was ... interesting.
I had a few issues, mostly with my apparent inability to count correctly or read directions. But it all worked out in the end and I'm quite happy.
It's not very big right now, and it looks sort of...crumply and misshapen, but I think most of that will be worked out in the blocking process.
Now, to celebrate my victory over the evil sheep I'm going to hold a contest!!
If you go to my side bar and click on the 'sheep shawl' tag (or
click here
) it will bring up all the posts I made about the shawl, including this one. You will notice that all the subject titles are song lyrics!
E-mail me at:
Alien_sunset AT yahoo DOT com
With the post title, the song title and the person/band who preformed it for each post.
Put something like 'sheep shawl contest' in your e-mail subject, so it won't get lost.
Please DO NOT post answers in the comments, I will delete them.
In a week (friday) I'll take all the correct answers throw them into a hat, and pick a winner!
The prizes:
a sheep mug, and your choice of two stitch marker sets.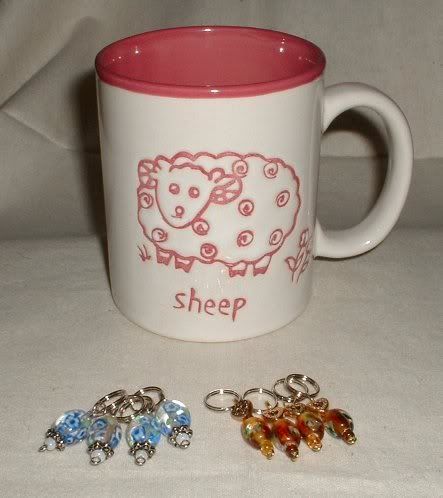 I couldn't decide which stitch marker set to give away, so the winner get to choose what they like better.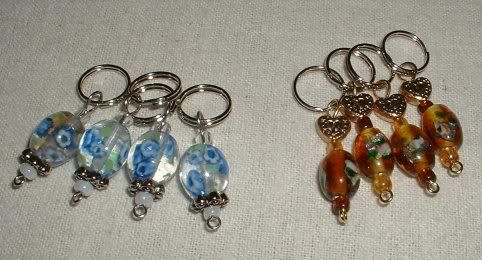 Edit:
Monica (my maid of honor) is not allowed to play.
She already has a sheep mug, and is getting the shawl! :p