Ok, I know It's been a long wait, but I took the people who entered the sheep shawl contest, threw their names into a hat and out came...

Kelly from Kelly's Yarns!

I've sent you an e-mail and as soon as you get back to me with your snail mail, and which of the stitch marker sets you would like, I'll send them out!
Congratulations, and thank you to everybody who entered!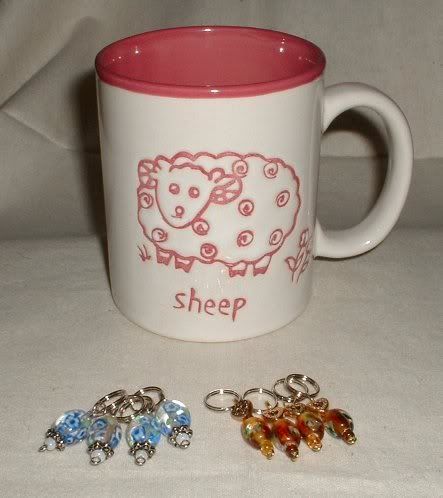 Oh and if you want the answers they are:

1)
"Walkin' on Sunshine!"- Walking on sunshine by: Katrina and the Waves

2)
"Now he walks in quiet solitude the forests and the streams"- Rocky Mountain High by John Denver

3)
"Just a small town girl"- Don't Stop Believing by Journey

4)
"And we've got to get ourselves Back to the garden"- Woodstock by Crosby Stills Nash & Young or Joni Mitchell

5)
"But the lamb loved Mary so"- Mary Had A Little Lamb by Paul McCartney & Wings

6)
"I'm out on the border, I'm walkin' the line"- On the Border by The Eagles

7)
"One dream one soul, one prize"- A Kind Of Magic by Queen