I was weak, there was a sale at Jo-Ann's on bead. I bought a lot, I couldn't help myself.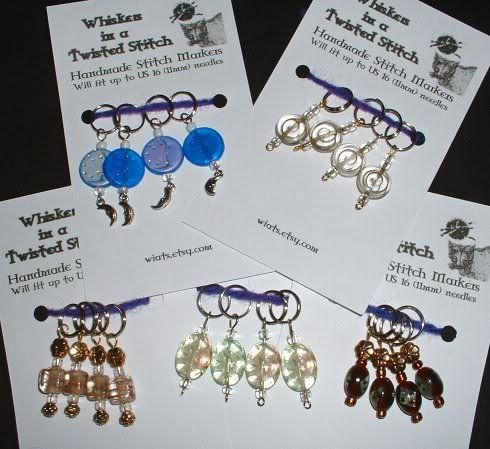 You will notice that I'm using different cards for these.
(Bill made the logo for me, doesn't he rock?)
That is because I bit the bullet and made an etsy storefront!
Whiskers in a Twisted Stitch
will now carry all my stitch markers, and will eventually some day carry my own hand dyed yarns! (I need to wait until I have a little more money to buy the dyes and new pots)
if you like the stitch markers I show here, please stop by my store and buy some, you won't be disappointed!
http://wiats.etsy.com