Still waiting for the yarn to arrive.

So I made a cupcake.


I got the pattern from here I made a few adjustments, mostly doing an increase round after the ribbing and doing a few more rows of plain stockinet before switching the frosting colour.

Remember how I said I was playing around with hand dying yarns?

Here's one I'm particularly proud of: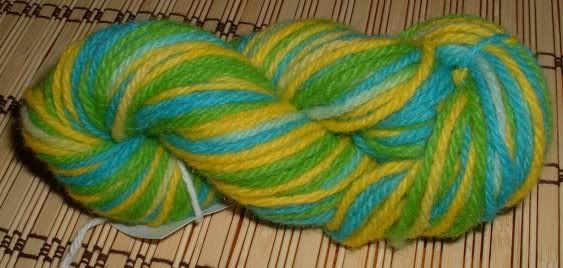 I'm tentatively calling it "thoughts of spring"
Our knitting group meets again on the 8th and we're having a yarn exchange, and I think I'm going to take this skein.
Then there's this: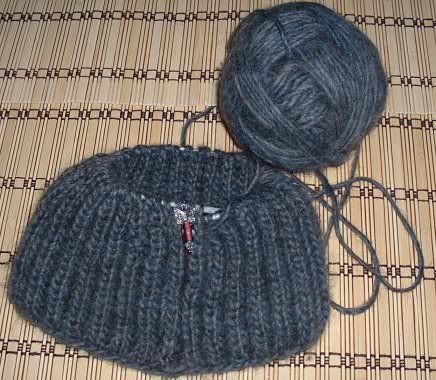 I wanted to make Bill a scarf, but I was having trouble finding a stitch pattern that worked well with the heavy worsted single ply fuzzy Icelandic wool.
Then there was that little problem of not having enough.
But that's ok, because brioche rib looks perfect in the yarn, and it will make a wonderful neck gaiter that is even better than a scarf because he can fold it in half and just wear it around his beck or her can pull it up to cover his face too! And no long ends to trail and get caught in his coat or covered in grime!
I'm just going to keep knitting until I run out of yarn, the longer it is the easier for him to fold it over/higher over his face and neck her can pull it.