Oops!

I got so excited over Lime and Violet in my last post I forgot to give an update on what I'm knitting!

I finished the hat I was knitting for my grandmother.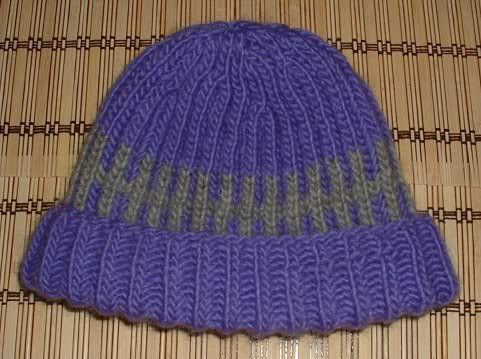 I used Lambs Pride Worsted in colour m-100 Supreme Purple, and a bit of some leftover grey.
Size 7 (4.5mm), 16" circular needles and This Pattern
It came out very soft and cushy and very warm, I think grandmother will like it. We go into Watertown again tomorrow, so I will give it to her then. She doesn't know I was making it, so I think she will be surprised!
And because I can't control myself I started the Squirrel and Oak mittens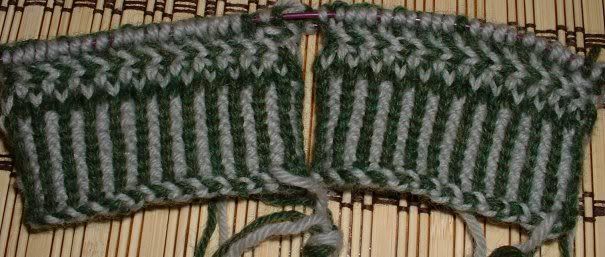 I'm using my magnet board for the shawl though, and I'm about as far as I can get in the mittens without it now, so they will just have to wait until I finish the shawl to get any further.
(or until I loose all my willpower and go out and buy another magnet board.)
I started with my braided cast on but some how mucked it up in the first row, so it looks a little funky.
Also, I've been dying to try out some of the braid from Folk Knitting in Estonia by Nancy Bush, so I threw one of those in before starting the charts proper.