Last night while in the grip of horrible tension headache I got some great news, the Zephyr I ordered had arrived, and so had the 12mm split rings!

This morning feeling much better, I set to work, first to make a batch of stitch markers for tomorrow's knit night: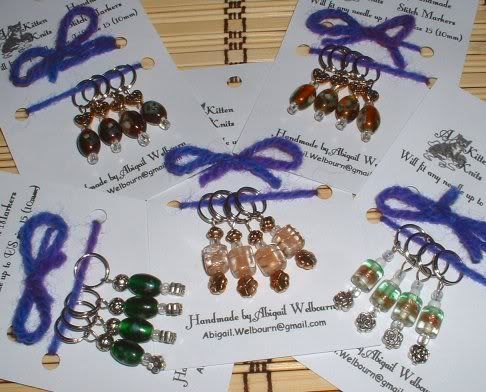 Then to the shawl,
OMG! The
Jaggerspun Zephyr
is amazing, I sat myself down in my chair in my favorite sunbeam and set to casting on and I was amazed, this yarn positively GLOWS! The resulting fabric is so soft and squishy and delicious. It's a good thing I like Monica or I would so be keeping this shawl for myself. But since I do like her, I get to do something even better, once I finish this, I'm going to buy MORE Zephyr and make another shawl for me, mmmm...
Right now I'm about half way through the first repeat of chart 1B (Sunshine)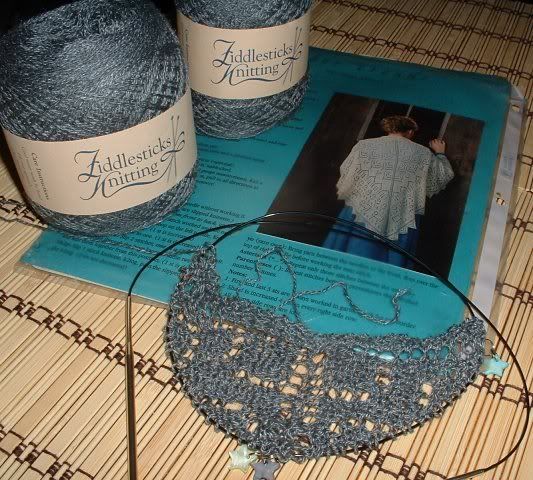 I'm having trouble keeping my hands off it, I want to keep working, even though I know I have to finish Bill's gaiter sometime before the 20. (We're going to a winter fun days event at the
Minna Anthony Common Nature Center
up on
Wellesley
Island
, and he'll need the extra warmth)