After I posted yesterday there was a bit of a ruckus when Cayenne got a little too excited near Esme, and somebody got a claw full of fur and somebody else had a small scratch by her right eye. (Don't worry, she's ok, no damage)

We decided to close the bedroom door last night so Esme had the living area and Cayenne was in with us, that way there could be no accidental bothering in the middle of the night.

Photo journal of Esme's first two days:

Napping in her safe spot: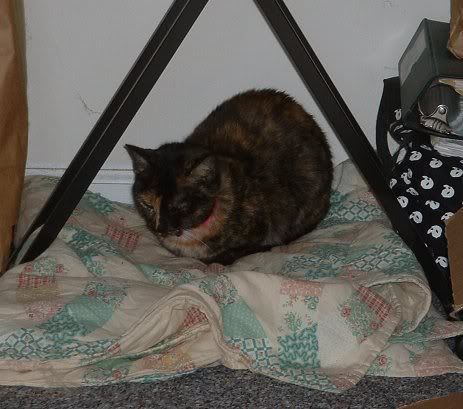 We had to move her food up onto the table because Cayenne kept trying to eat it, we don't actually use that table for eating, and it's easy to clean if we need to: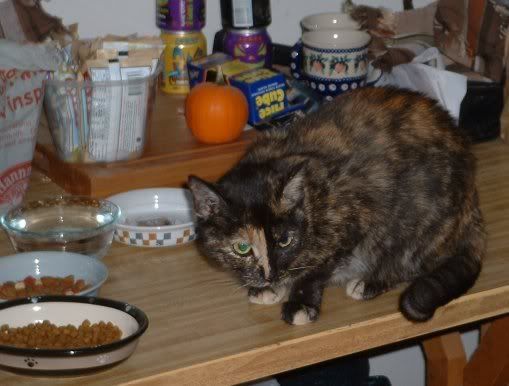 After we moved Esme's food we were watching TV and we heard a loud "MEOW" from the bathroom, Esme had apparently wandered into the tub looking for water. We have one water dish down by Cayenne's food bowl, but apparently Esme was still a little too timid to go to it, so we put a small bowl of water up on the table next to her food, and everything was good. Or so we thought. Apparently Esme prefers human spit in her water, and insisted on trying to drink from my glass when Bill was doing his homework: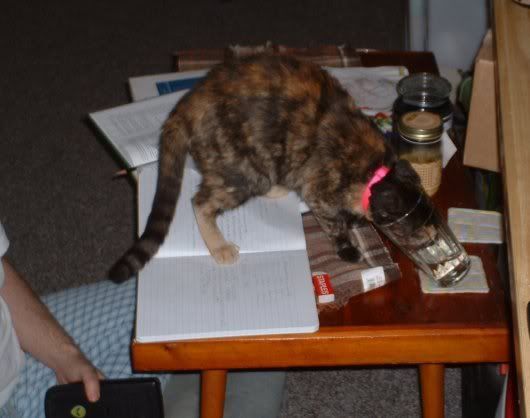 "This place is great they have 'Bird TV'!"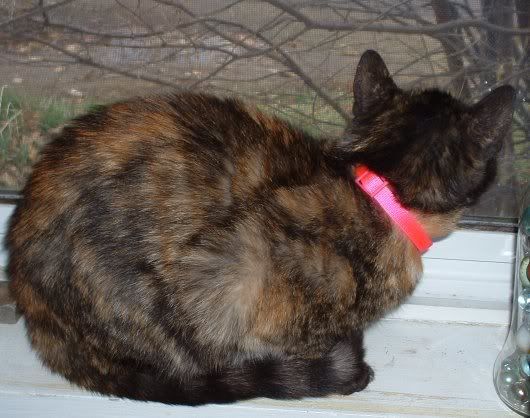 Watching birds is sleepy business: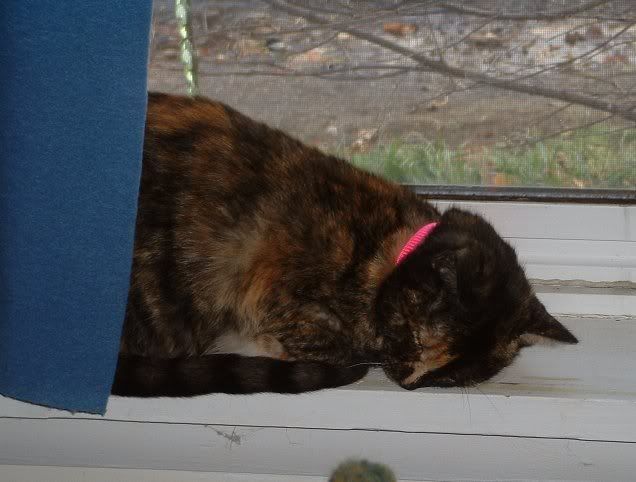 After inspecting the Bedroom: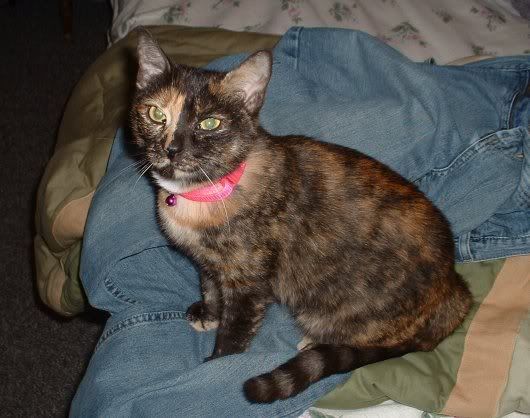 Even sleepy kitties read SIAM news!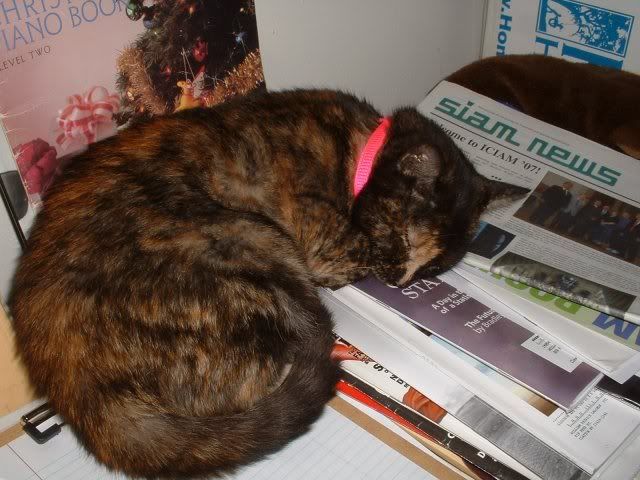 "I can has box"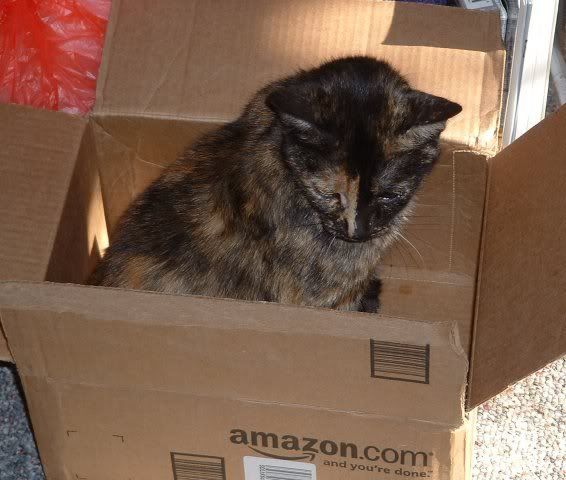 And one of Cayenne so she doesn't feel left out (She's been such a good girl, and we have been giving her so much love. She seems more jealous of us than of the cat, she really wishes she could be friends, but Esme isn't ready to cuddle just yet.)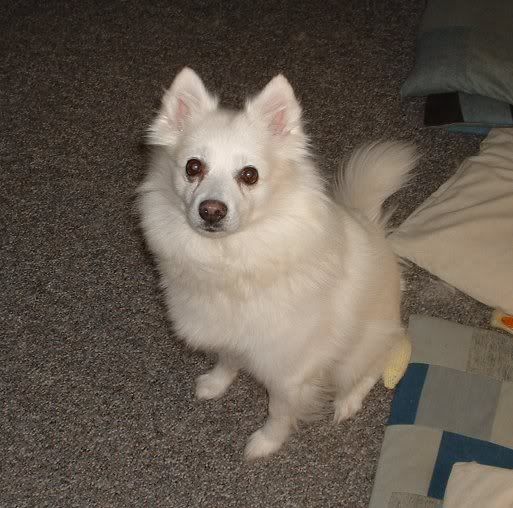 One more for the road, I love her colouration: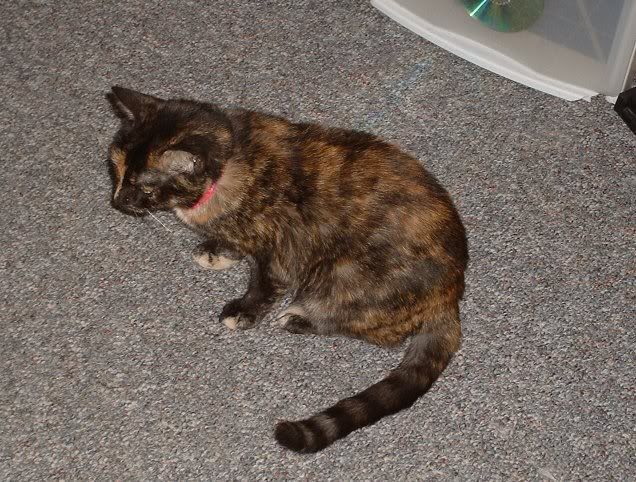 tomorrow should be a return to normal knitblogging, including a pair of finished socks, stay tuned!