Bills socks are finally finished...

but first...a pause: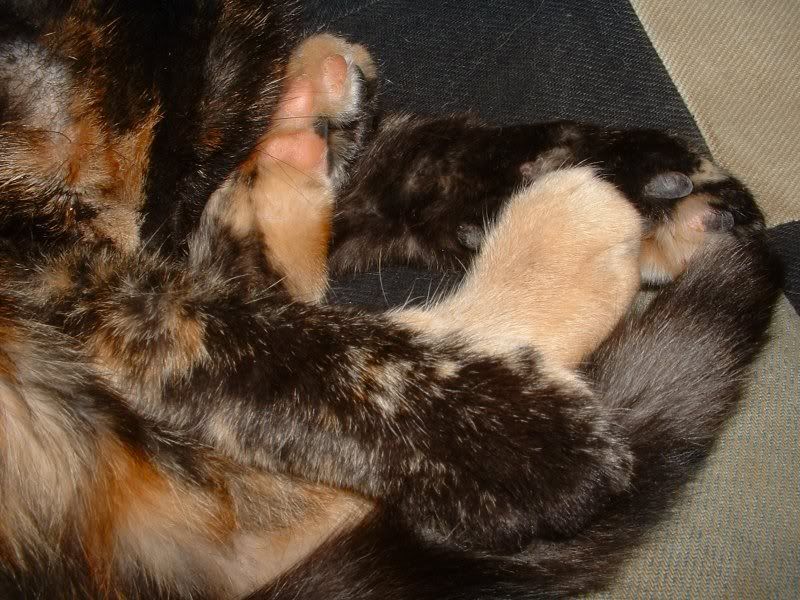 I mean some paws.
sorry, couldn't help myself, she's just so darned cute!

now the socks: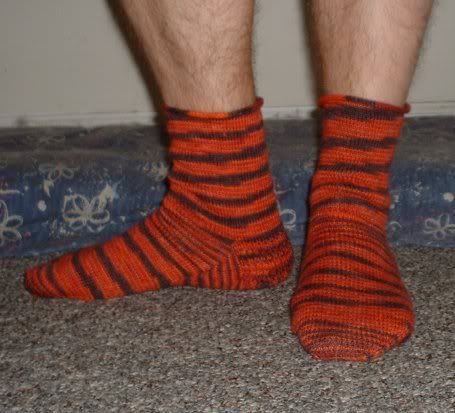 as you can see I changed the pattern a bit, they were originally going to be the cable top socks from Cat Bordhi's Socks Soar, but my first mistake was panicking about her percentages for when to start the gusset shaping, I jumped the gun and started the heel before the gusset was done because I was afraid it was going to be too long, when in fact it would have been just right, oh well, you live and learn, they still fit him, and that's what matters.

I cast off on the first sock as Cat directs with the twisting i-cord bind-off but it was awful, it flared out horribly and kept rolling over on itself. I immediately ripped it out and sent it to time out for a while.
I really didn't want to knit ribbing, I mean, that's one of the reasons I picked these socks was that it was something other then the usual ribbed cuff. I could have done a picot hem or bind off, but I thought that would have just been too girly (yeah, I know, like a cable top wasn't girly, shut up) I really liked the applied i-cord thing though, so I decided to just do a simple applied i-cord and call it a day.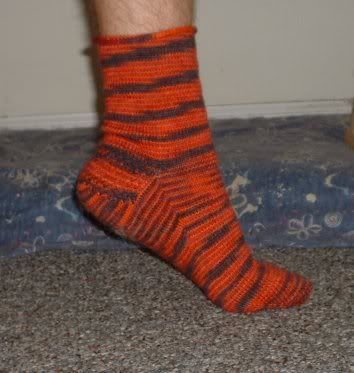 the top still rolls a little bit, and they really want to slouch, but Bill is happy, and that's all that matters I guess.