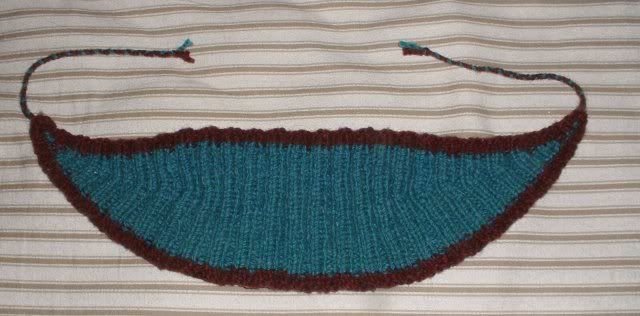 calorimetry

I needed a new winter hat, but I have long hair, calorimetry sounded like the perfect solution.

At first I couldn't get gauge with recommended needles, at least I don't think I could, what the hell does "slightly stretched" mean? Why can't people just give gauge in stockinet?

Anyways, went down to size 6 and also used only 100 stitches, as my head is not 24" around, more like 22"

And it fits perfectly! I braided my tails instead of weaving them in so that I wouldn't have to use a button. I don't know how everyone else manages it, but I would never be able to wear a button there without my hair getting hopelessly tangled in it, a nice simple knot works much better, and I like the way it looks.