I talked about reorganizing my stash the other day, so here it is: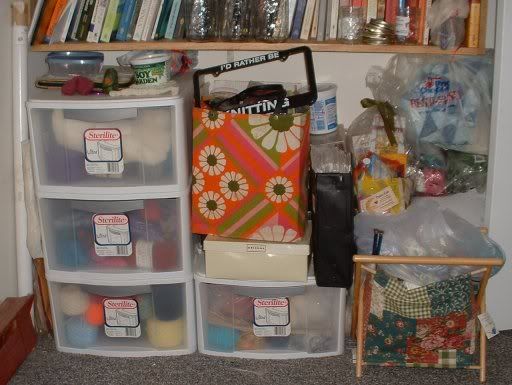 The drawers hold most of my yarn, the 70's style bag with the license plate cover holds my spinning, behind it are a couple boxes of crochet and tatting thread, under it is some embroidery stuff, the patchwork looking bag-stand-thingy on the right holds my kitchen cotton, and above that is some embroidery floss and a few of my quilting things. The black binder holds all my printed off the internet patterns. The soy garden container on top of the tallest pillar of drawers holds my tatting shuttles and work in progress. Beside it is an old set of BOYE interchangeables under my Tupperware full of blocking pins. To the far left are my blocking wires.

Before I go any further I have to make a disclaimer: I did not buy the majority of my stash, three relatives over the past five years have passed on and left me their stashes, I am sad to have lost them, and hope to do their supplies justice by creating as many beautiful things with them as possible.

Let's take a look in some of the boxes and drawers shall we?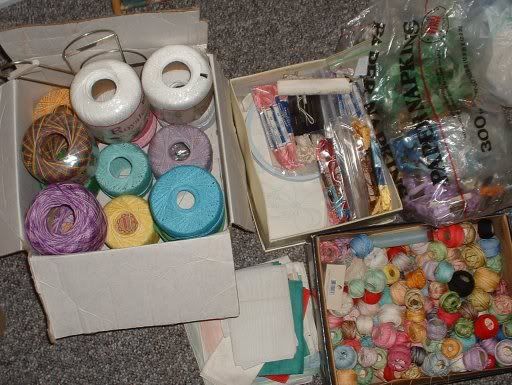 leftmost box is mostly size 10 crochet thread, rightmost box is full of size 70 tatting thread, top box holds some embroidery things, next to it is a bag full of embroidery floss, the things on the bottom right are blank hankies ready to be embellished.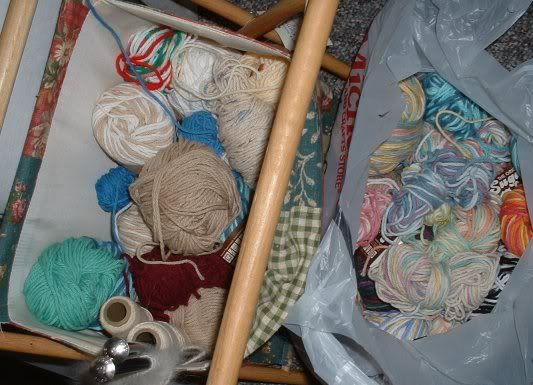 Kitchen cotton, the bag holds mostly ombres and prints, the basket mostly solids.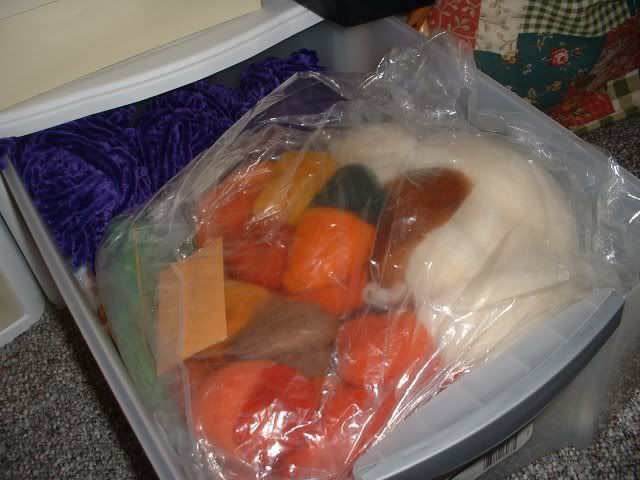 Bottom rightmost drawer: needle felting supplies and novelty yarns.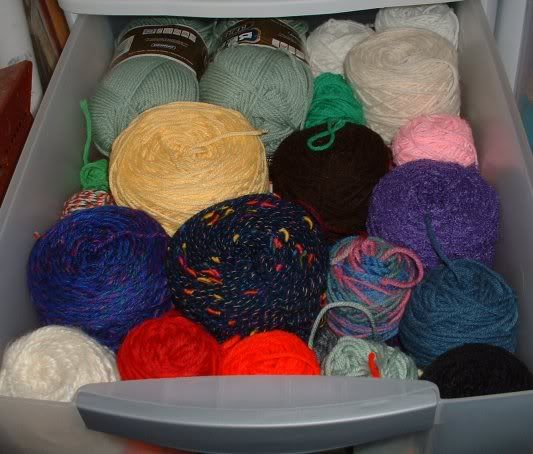 Bottom leftmost drawer: Acrylic, acrylic and more acrylic.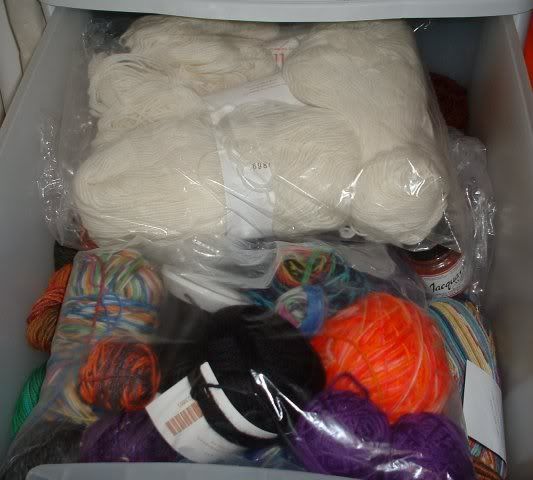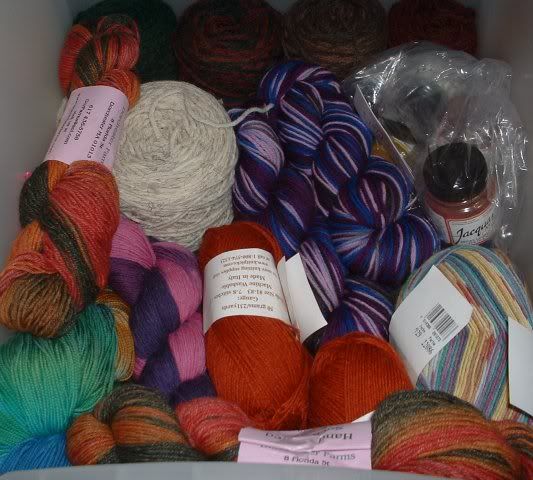 Middle leftmost drawer:
On top:
Leftover sock yarns, wooly nylon and blank sock yarn to be dyed.
Underneath:
Sock yarn, acid dyes, and in the far back, Lion brand wool ease (wanted to keep it separated from the 100% wools)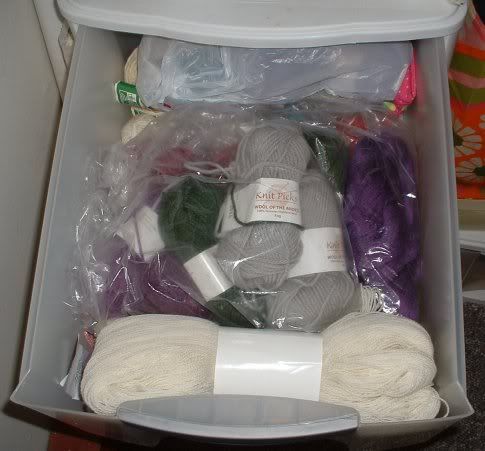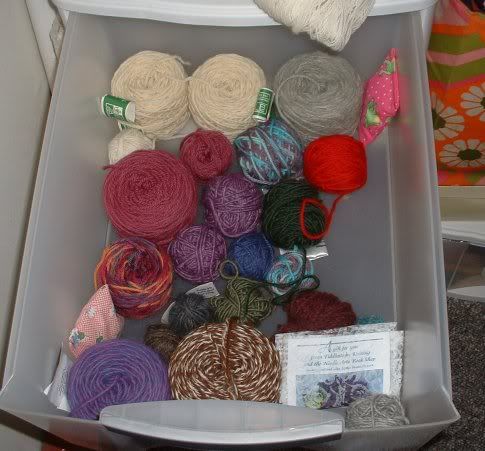 Top drawer:

On top:
Grocery bag in back leftover lace weight, Purple gossamer on right, to the front is bare lace weight from knit picks, bag in the middle is leftover knit picks.
Underneath:
Random wools the purple skein and the brown and whit skein in front are the only two full skeins, leftover from last year's NY sheep and wool.