Progress on the Hedera socks is slow, I'm only about 4 repeats into the leg, but I have a good excuse!
See?


It is very difficult to knit with an adorable doggie on your lap.

Especially when you have to stop every few rows and rub the tummy.


But I'm not complaining, and anyways, how can you say no to a face like this?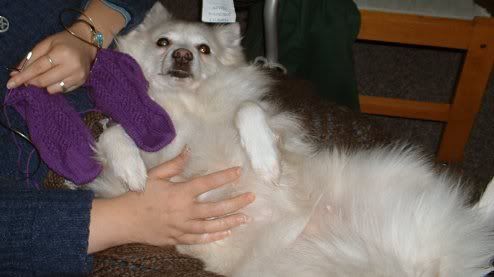 Progress will probably pick up this weekend. Friday afternoon I leave to go baby sit my parent's dogs overnight, so there will be lots of sitting on the couch watching TV surrounded by adorable bassets, and knitting. And I will return will a Saturday Sky from their place, as well as many adorable basset pictures.
Here's a teaser:
The Boys, Sam and Floyd