In preparation for the freezing of the St. Lawrence the 'Buoy Boys' have come on the Robinson Bay and removed the Buoys from the waters surrounding Clayton.
Their seasonal like colours just begged to be in the Saturday Sky before Christmas.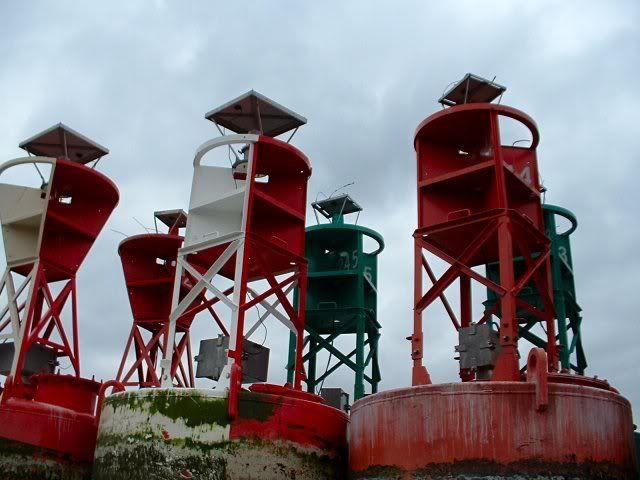 Taken Saturday, December 23, 2006, In Frink Park, Clayton, NY.